HMV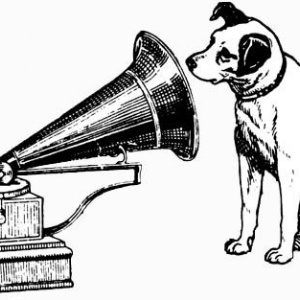 What an incredible final week! Only at Stoneygate would we do so much in the final week….and I'm delighted we do.
Congratulations to all students who were awarded prizes at our Prize Giving afternoon and thank you to Dr Dauncey and Mr Watson for their speeches. Dr Dauncey will be stepping down as Chair of the Trust this September, she will be replaced by Mr Steven Gasztowicz QC, and father of George at Stoneygate.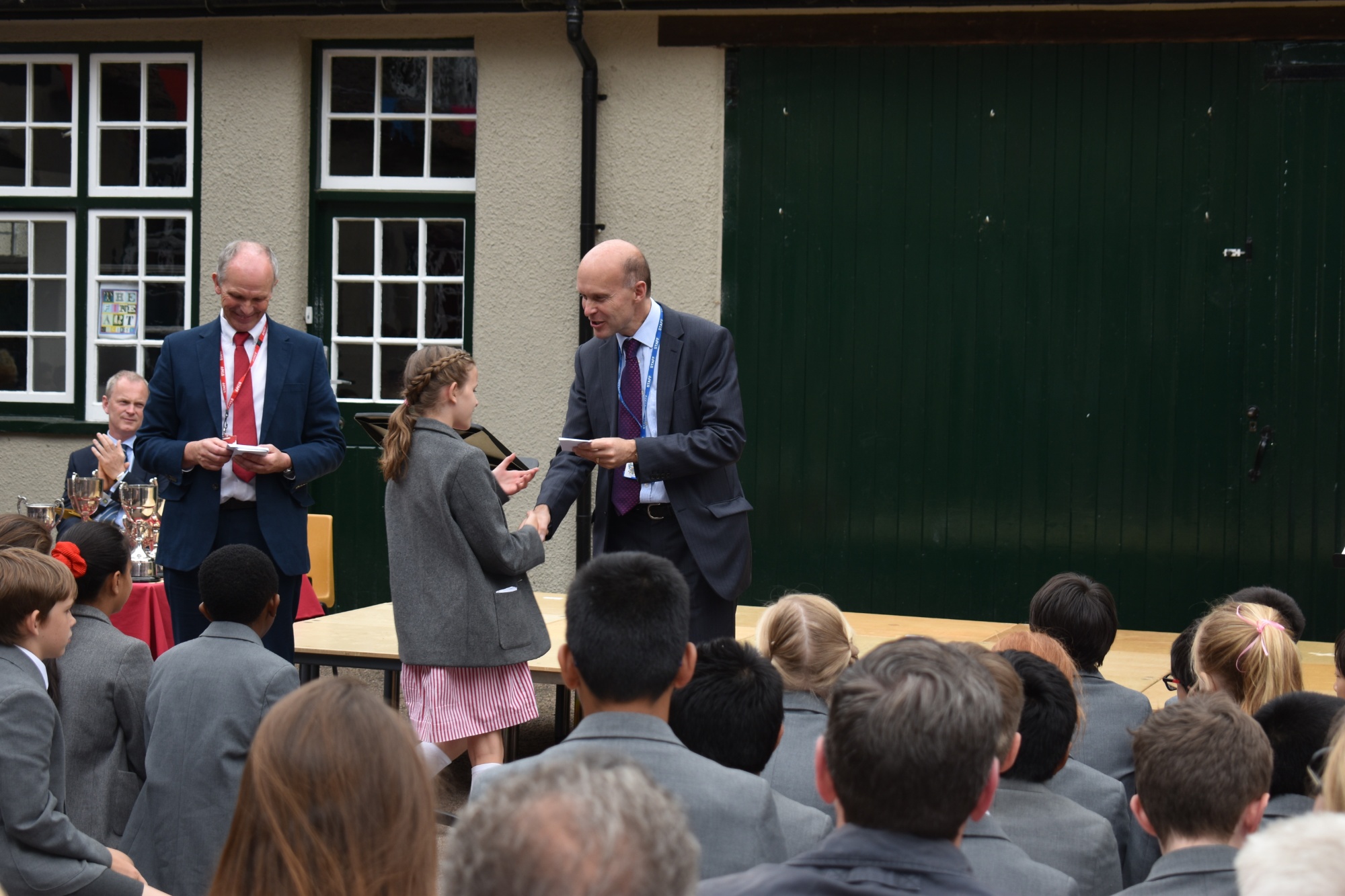 At Prize Giving, we also said 'goodbye' to three members of staff. Mr Timson, Mrs Hadfield and Mrs Angell-, with one member of staff leaving for University, one retiring and one starting a new venture. (We wish Mrs Angell well as she opens a new 'Escape room' in Oakham this summer.)
On Wednesday this week some boys from Year 7 decided to re-enact Homer's Iliad. It was absolutely wonderful…and yes, Harry did play Helen of Troy and Henry did play Andromache. Thanks to Mrs Liquorish for directing this supremely witty and enjoyable production.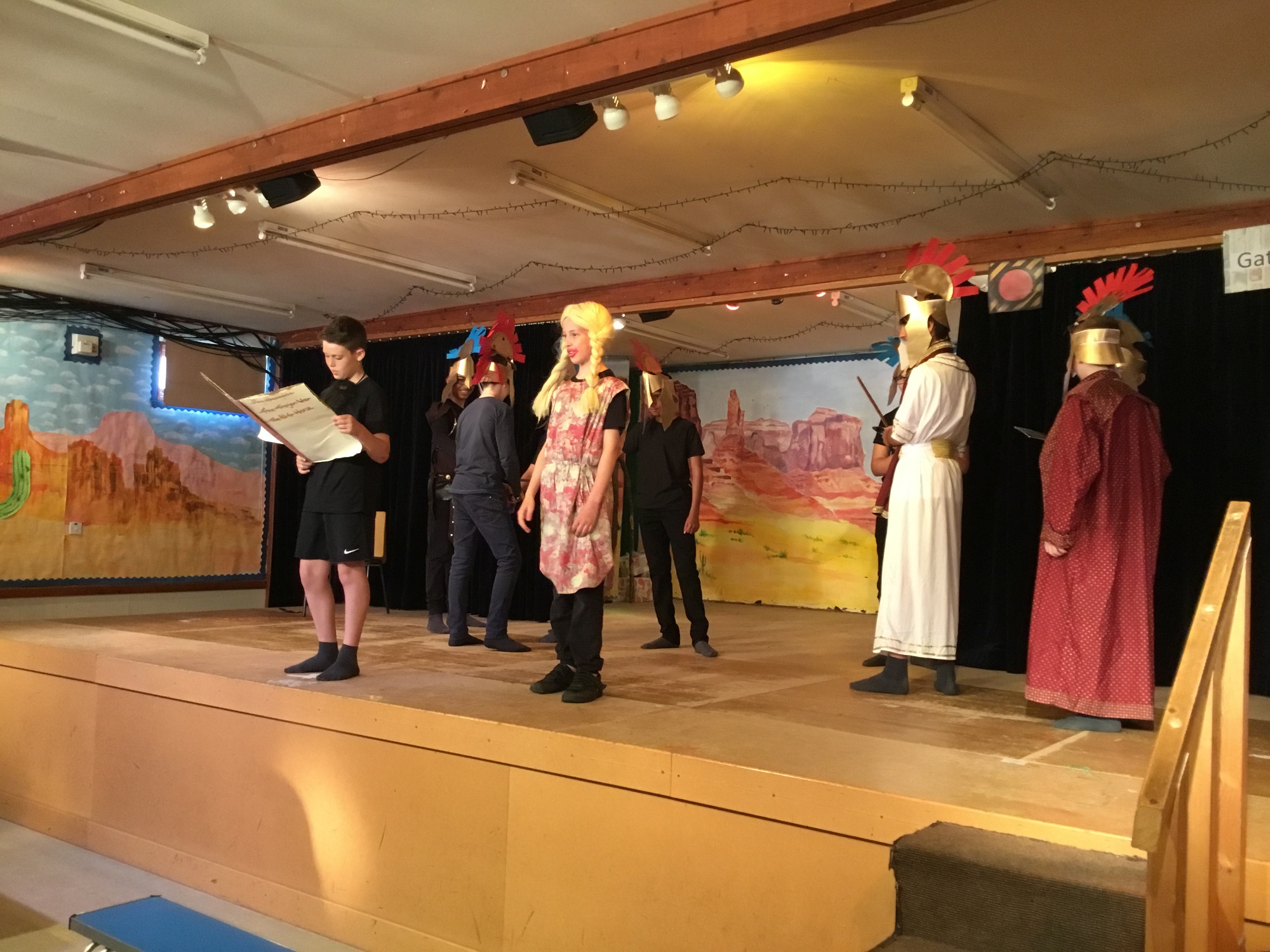 The American themed (it was July 4th) Fete day was a huge triumph. From the BBQ, to the Bucking Bronco, from the milk shake stand to 'Hoops on the Cactus'…it was a joyous occasion. Thanks once more to Mr Palmer who worked tirelessly behind the scenes to make sure things ran smoothly.
In our final assembly of the term, we looked back at some of our sporting achievements- both as teams and individuals. Few thirteen year old score centuries. Arush has scored two centuries for Leicestershire this summer; one against Northants and one against Middlesex. We wish him well in his remaining fixtures. Other individual highlights include:
Sophie (Y9)- Swimming- Scottish Nationals
Jacob (Y6)- Swimming- English Nationals
Dev (Y8)- Swimming- County
Dhruv (Y6)- Swimming- County
Leah (Y7)- Swimming- County
Louie (Y6)- Diving- UK Nationals
Max (Y6)- Dressage- UK Nationals
Arush (Y8)- Cricket- County
Omar (Y6)- Football- LCFC
Skylar (Y7)- Football- West Brom FC
Lyla (Y6)- Hockey- County
Joanna (Y8)- Hockey- County
Isabella (Y6)- Loughborough Lightning Squad (U15s)
Tasia (Y8)- Swimming- Regional
Milly (Y8)- Dance- King's International Ballet Academy Programme
In this final assembly we also handed over the House Cup. We believe Stoneygate has one of the oldest 'House Competitions' in the county. Under Mr Stocks' watchful eye, all merits are added up and divided by the number of students in that League (House). This term the Minnows came second with 16.45 merits/student, with the Sticklebacks victorious on 17.67 merits/student.
At Prize Giving, I spoke about 'Stoneygate Synergy'- we all work hard as a team to produce incredible results. I would like to thank everyone who creates this synergy- all pupils, all parents, all staff.
Have a wonderful, enjoyable summer holiday,
Mr J F Dobson