HMV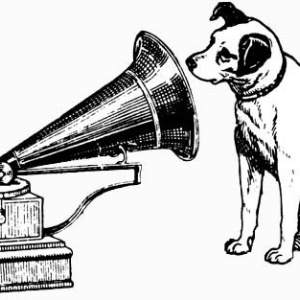 These are complex, uncertain times for the UK. This weekend we might have a Brexit plan, Extinction Rebellion might bring London to its knees, and who knows what will happen with regard to the rugby! Schools need to prepare its students for these uncertain times and students need both skills and flexibility to steer themselves through the 21st century.
Gone are the simple 'O' level followed by 'A' level days. Forward thinking schools are looking to equip their pupils with suitable courses to give them the necessary skills for both college and the work place. Local schools, such as Oakham and Uppingham, have already implemented BTEC courses. During the course of this year, we will be looking at whether we can implement such courses as BTEC Business at Stoneygate. I will keep you posted.
All schools should challenge their curricula. At Stoneygate, we are constantly reviewing curricula matters- whether it's introducing sailing courses or extending 'concrete maths'- staff work tirelessly to develop curricula that is stimulating, challenging and worthwhile. Magnus Bashaarat, Headmaster of Bedales (Hampshire) encourages his pupils to take 5-6 GCSEs, so that they can concentrate on co-curricular activities such as music and sport. I believe we have the right balance of subjects and the right time allocation. To compliment learning this week, we've had extensive sports fixtures, a vocal concert, a History trip, a Geography trip and an orchestral day at Oundle.
I was fortunate enough to attend the vocal concert this week. Could I congratulate and thank all soloists and Mr and Mrs Ashwin. It was a delightful evening.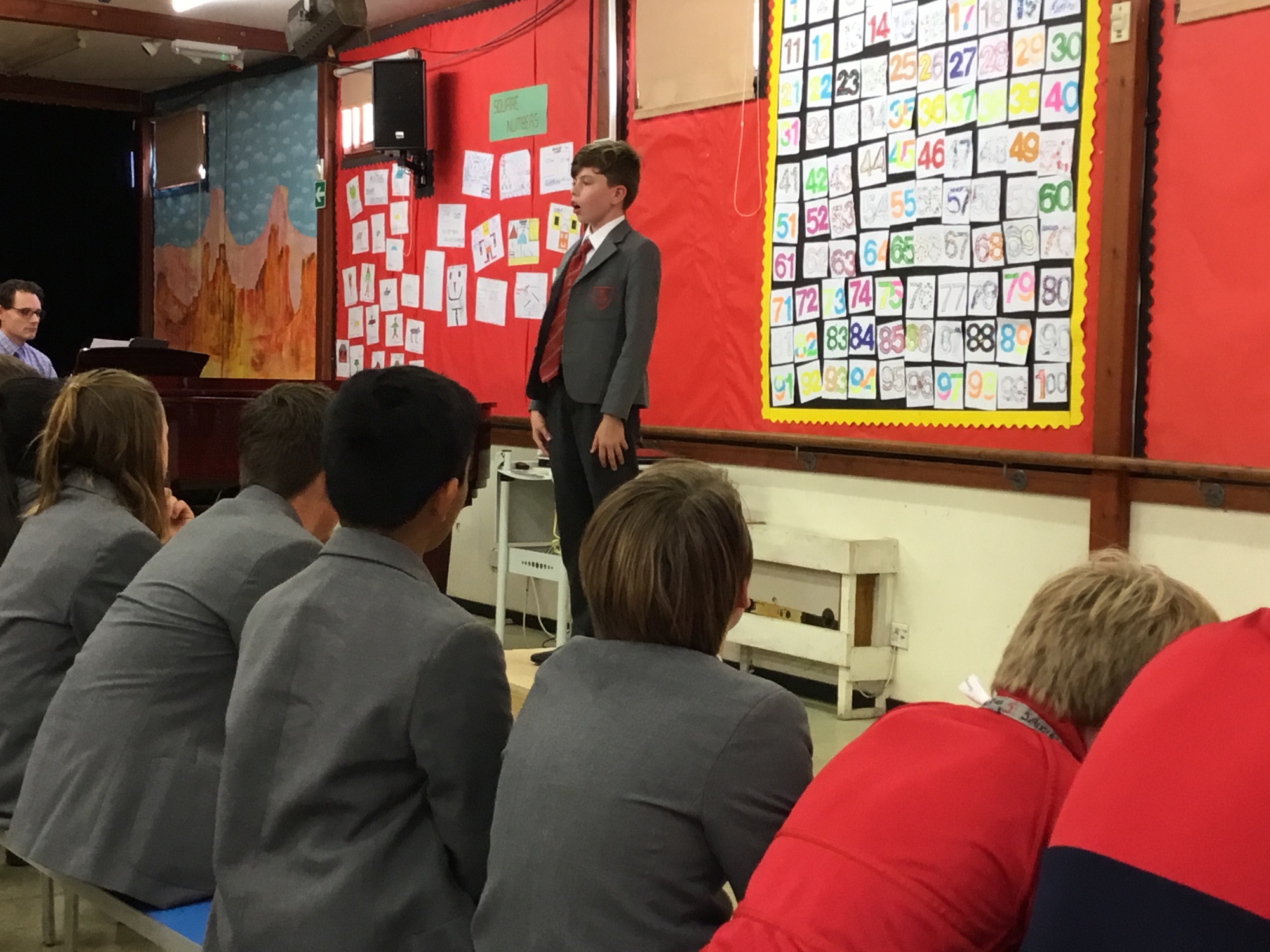 It takes great courage, regardless of age, to deliver a solo.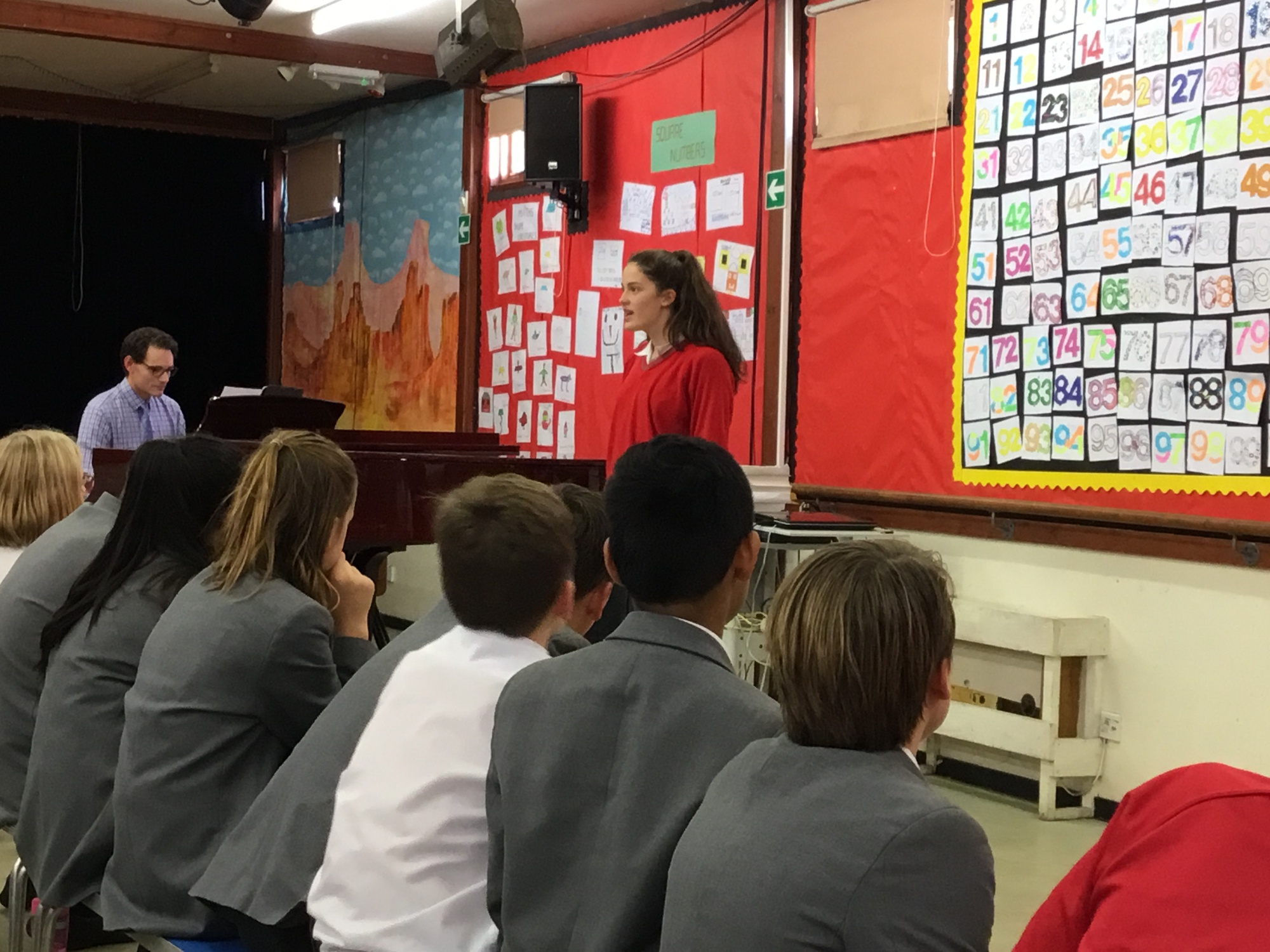 Thank you to Rosie (Y5) for performing a wonderful cello solo in assembly this week.
Much has been written about the benefits of studying and performing music. Yesterday was 'World Mental Health Day'. Music does reduce stress and lessen anxiety (despite several nervous parents and pupils on Tuesday evening!); music improves memory and helps with reading. It also develops confidence…the look of delight and pride (again with parents and pupils was obvious to all).
Music also develops teamwork. Today, pupils from Stoneygate and other schools enjoyed working together at the Oundle Orchestral day. Mrs Ashwin and Mr Tapscott were extremely proud of the Stoneygate pupils and their contribution to the afternoon concert.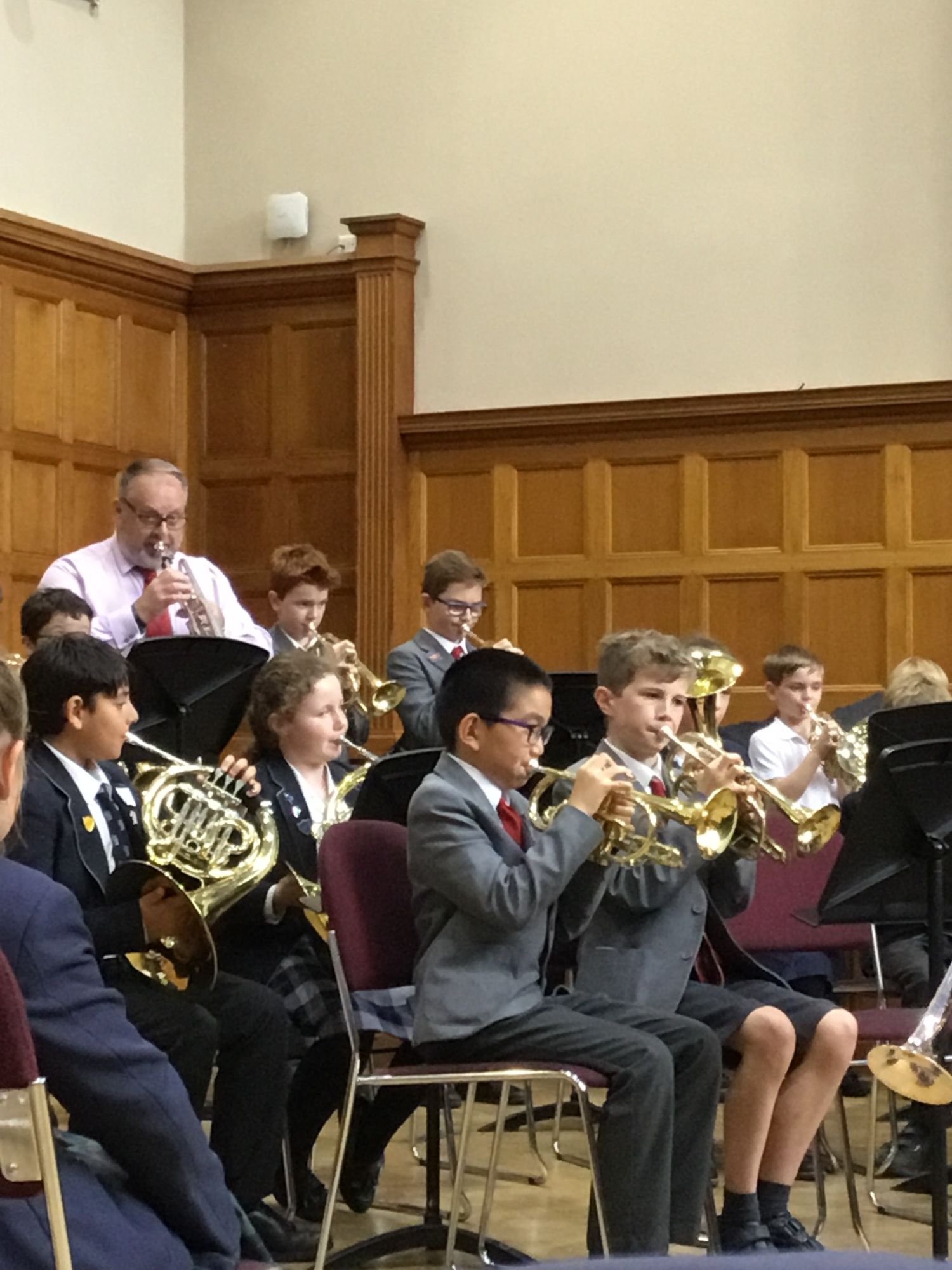 Can you spot the four Stoneygate pupils in the brass section?
Enjoy the half term. Listen to some music…or even better practise that musical instrument!
Mr J F Dobson