HMV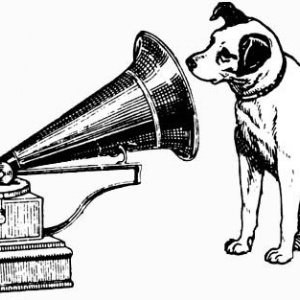 Yes, we are a small, nurturing school, but we cannot avoid difficult decisions. At Stoneygate, we also challenge our pupils to look at some of the difficult issues facing us.
This week, Bradley (Y8) led the senior assembly. His chosen topic was food waste. Bradley challenged his peers to think about waste both at school and at home. Having gained information from Head chef, Kerry, Bradley estimated we are wasting on average 10 kg/day at Stoneygate. When multiplied by the average days in a school year, this number is quite staggering. Bradley's message was clear and obvious- we need to throw away less food.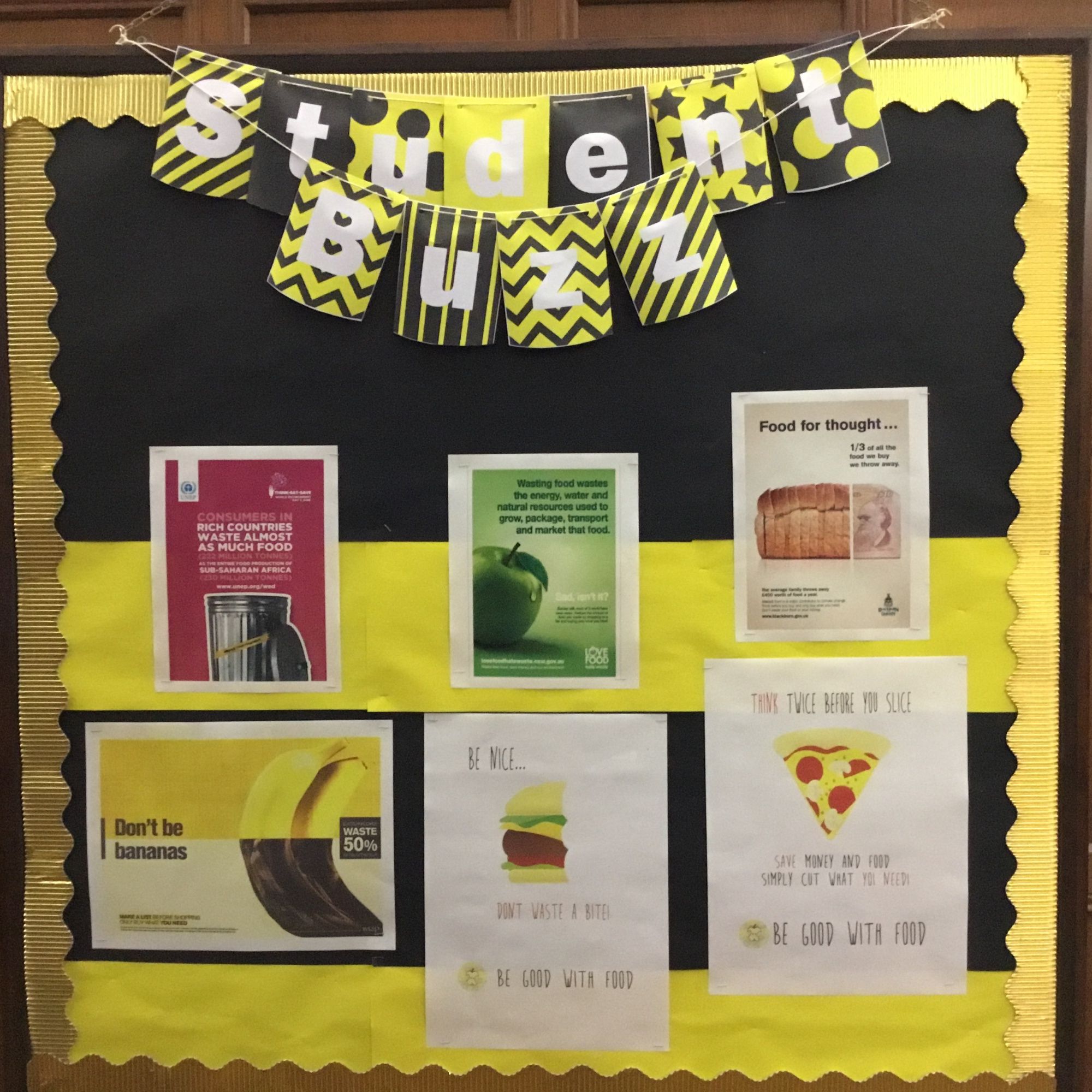 The current 'Student Buzz' Board outside the dining room reiterates Bradley's points...
Re-cycling our waste is certainly an important theme for the 21st century. This week DT club have been collecting plastic bottles in preparation for their latest project, which will result in the creation of a range of sculptures, inspired by light shades and lamps. If you are able to contribute, Mrs Brown still requires empty, clean plastic bottles, but no milk cartons. The business arm of STEP (Stoneygate Enrichment Programme) has also been busy collecting unwanted pallets in order to create re-usable, re-cyclable Christmas trees.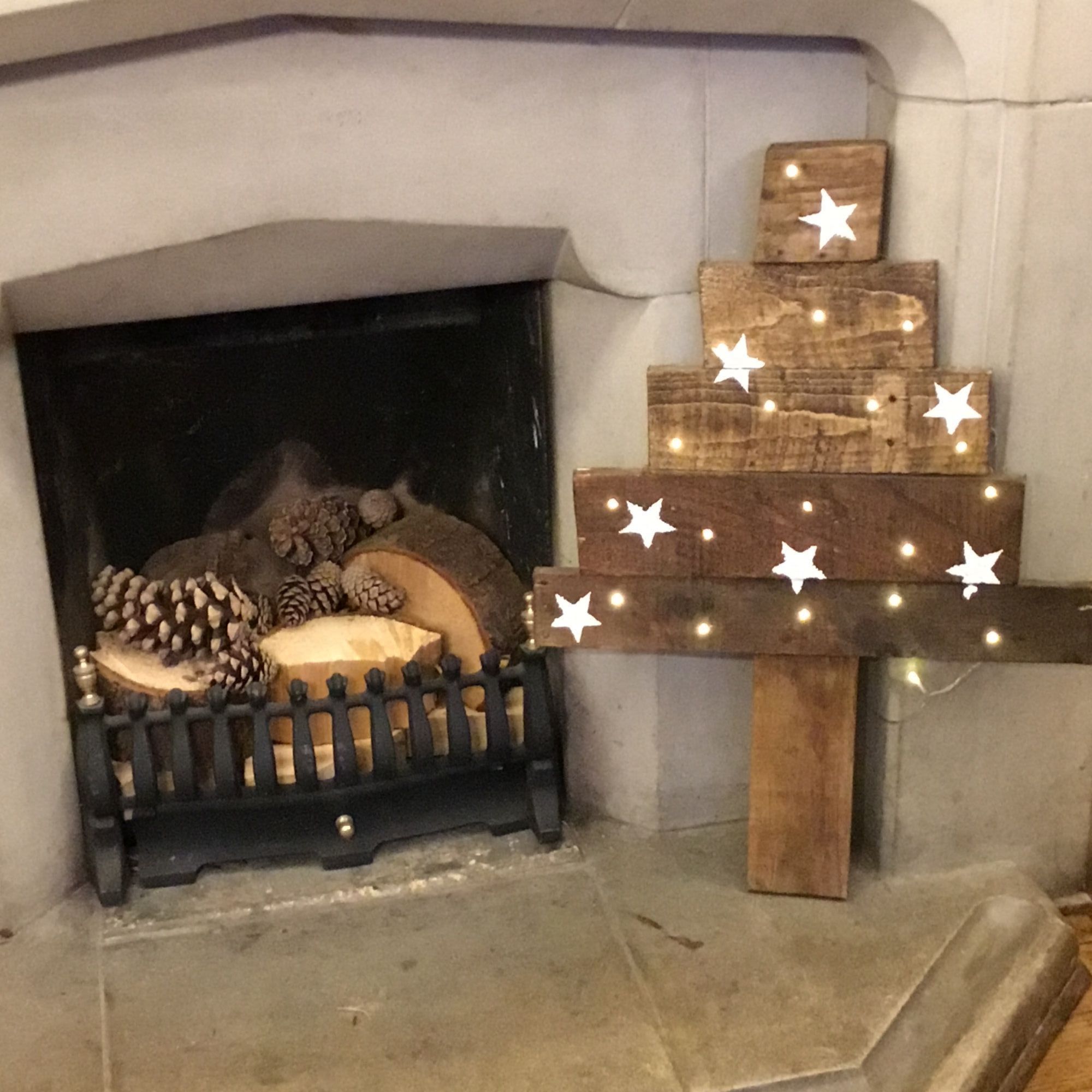 The STEP Christmas tree…soon to be on sale at Stoneygate.
Schools need to talk about bullying and Stoneygate is no different. Adele from the NSPCC returned to school this week to thank pupils (and parents) for raising such an incredible amount (£1,304.25p) for the charity.
I also spoke to senior pupils this week about language. Language and its meaning does change over time. We watched the following clip regarding the word 'coloured'.
https://www.youtube.com/watch?v=N14Lbwk7q34
I explained to pupils the word 'gay' had a very different meaning 100 years ago and how it was important for pupils not to use this word in a derogatory manner when speaking to each other.
Preparation for this term's 'Senior debates' also got underway this week. Year 7 & 8 pupils will be looking at 'This House believes the UK's International Aid budget of £14bn should be cut to zero, and the money spent on helping those in need in the UK instead'. Pupils from Years 9, 10 & 11 will be debating 'This House believes the voting age should be lowered to 16'.
Two deliciously controversial topics. I look forward to both listening and voting on the issues.
Stars of the week:
Prabhkirat, for fantastic reading. (Reception)
Burhanuddin, for an excellent fact file on hedgehogs. (Year 1)
Rosa for super subtraction. (Year 1)
Enjoy the weekend,
Mr J F Dobson