HMV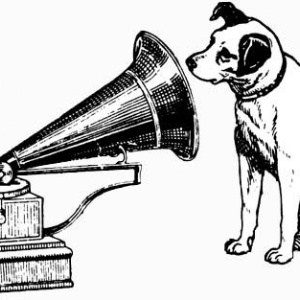 I am very lucky; I love my job. I realize not many people can say that. One of the things I particularly enjoy is hearing the development of language. At Stoneygate, we are fortunate to have pupils from 4-16 and I enjoy visiting all classrooms. In these twelve formative years, language increases, develops and extends. I believe language development stems from three core areas: listening, speaking and reading. At Stoneygate, we encourage all three.
This year the English teachers are using a new initiative, the 'Read into Write' scheme. This online scheme (aimed at pupils in KS1 & 2) uses literature as a springboard into writing, through comprehension and creative tasks.
I would encourage you, as parents, to discuss literature with your child. It does not matter if a child is 6 or 16 years old, plot, character and setting can always be discussed! In order to help you, here is a list of some of the books the pupils have been reading/studying recently:
Rec- 'Dogger', 'Elizabeti's doll'
Year 1- 'Hansel and Gretel'/ 'Little Red Riding Hood'
Year 2- 'Through the Dragon's Eye'
Year 3- 'The Iron Man', 'Stone Age Boy' & 'The Woolly Mamouth'
Year 4- 'How to train your dragon: Hiccup's Monologue'
Year 5- 'Stormbreaker' & 'The Boy at the back of the Class'
Year 6- 'Skellig'
Year 7- 'Percy Jackson and the Lightning Thief'
Year 8- 'Classic before Christmas'
Year 9- 'Dead Gorgeous' & extracts from 'The Handmaid's Tale'
Year 10- 'Dr Jekyll and Mr Hyde'
Year 11- 'Lord of the Flies'
From humour to gothic literature, from traditional tales to modern classics…there are some great books here.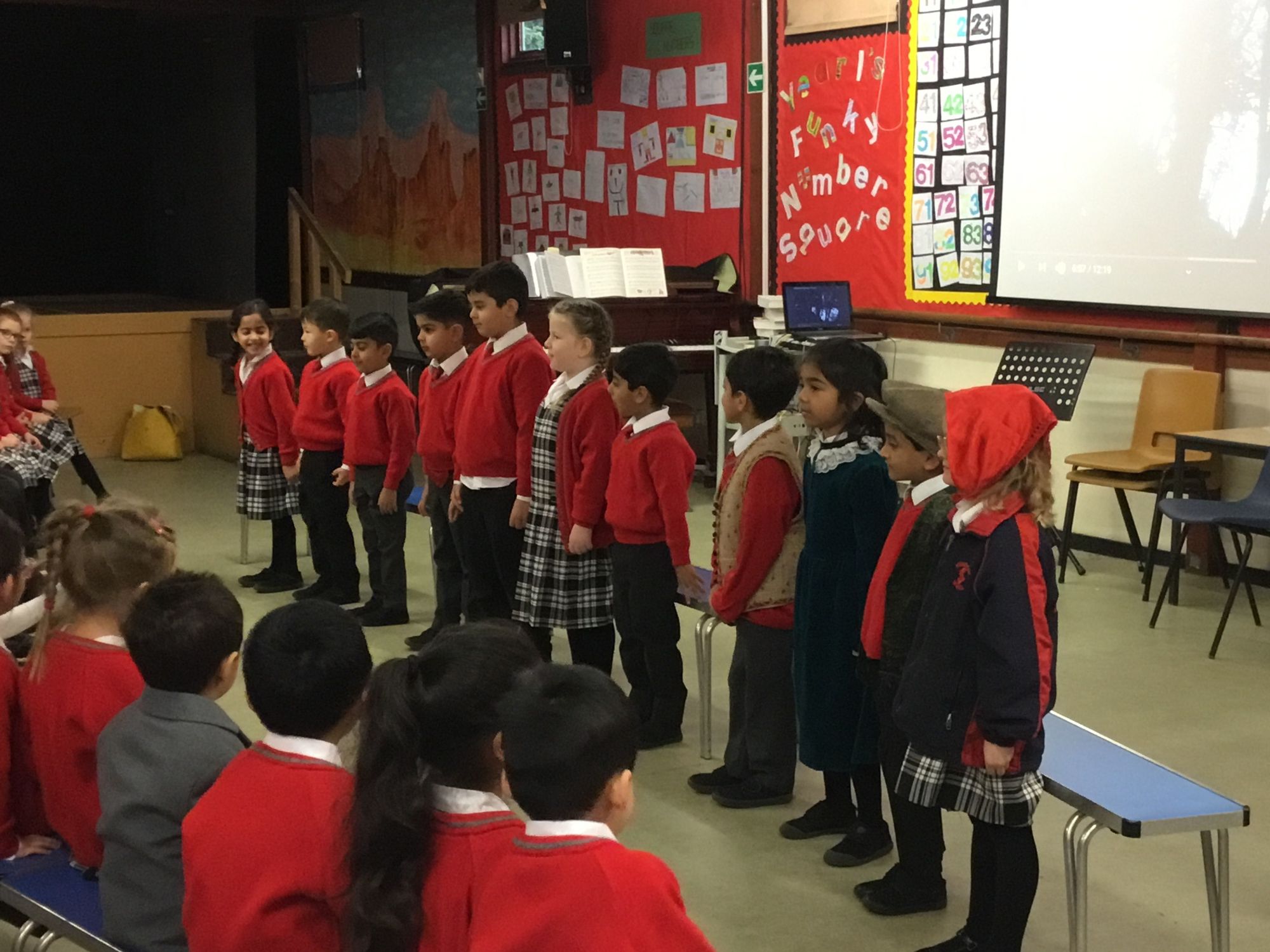 Year 1 pupils acting out their version of the very scary 'Hansel and Gretel' story this week. Congratulations to all pupils from Mrs Veary's form…I was really impressed, not only with regard to the text learnt, but their expression and delivery.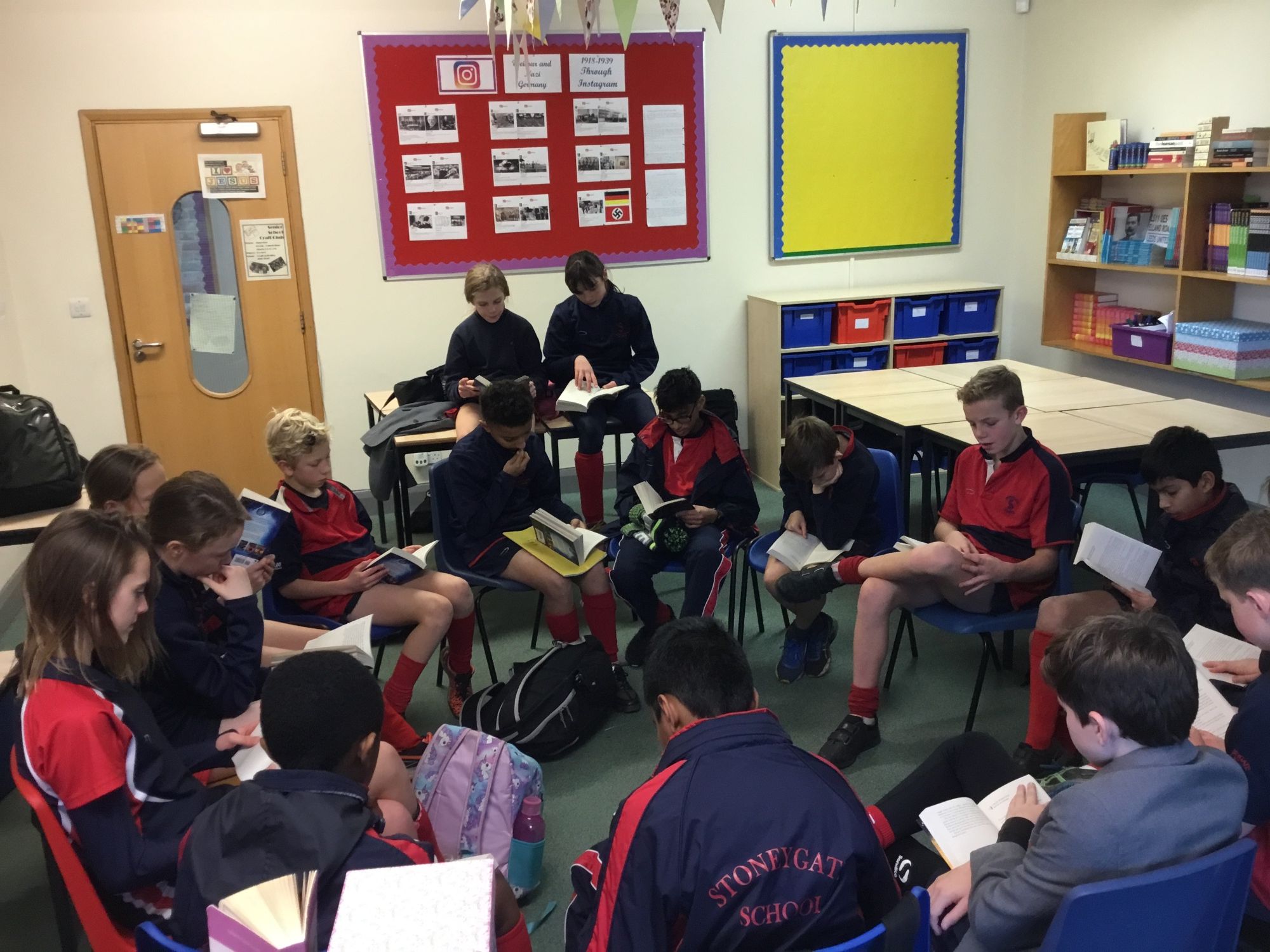 Year 7 pupils reading 'Percy Jackson and the Lightning Thief' today...
On the topic of reading and writing, could I encourage all pupils to enter the Christmas writing competition. The story has to be under 100 words and based on the 'spirit of Christmas'. See Mrs Stocks for details.
Could I thank Mr Ben Kay for leading a rugby training session today; our pupils are so lucky.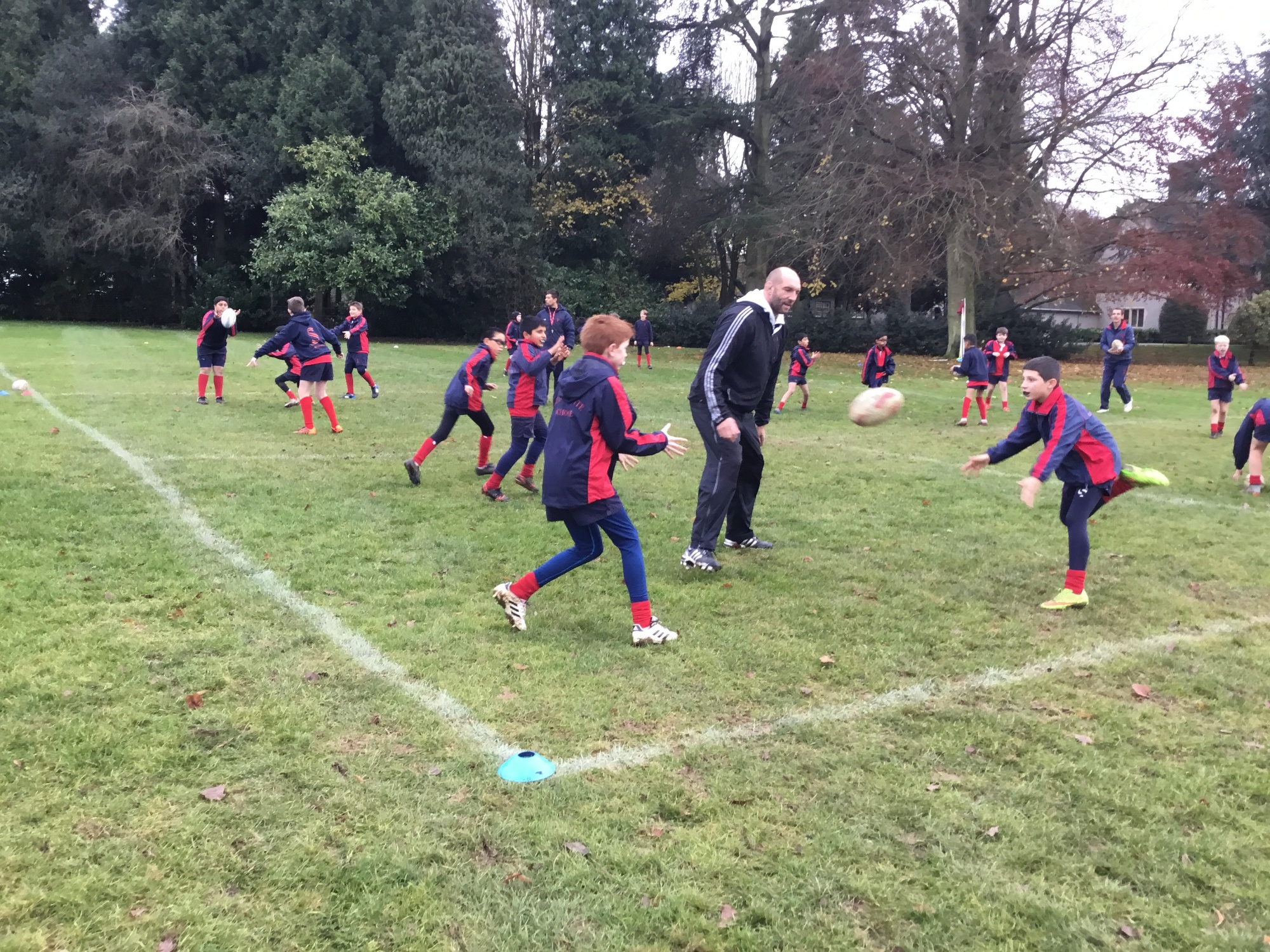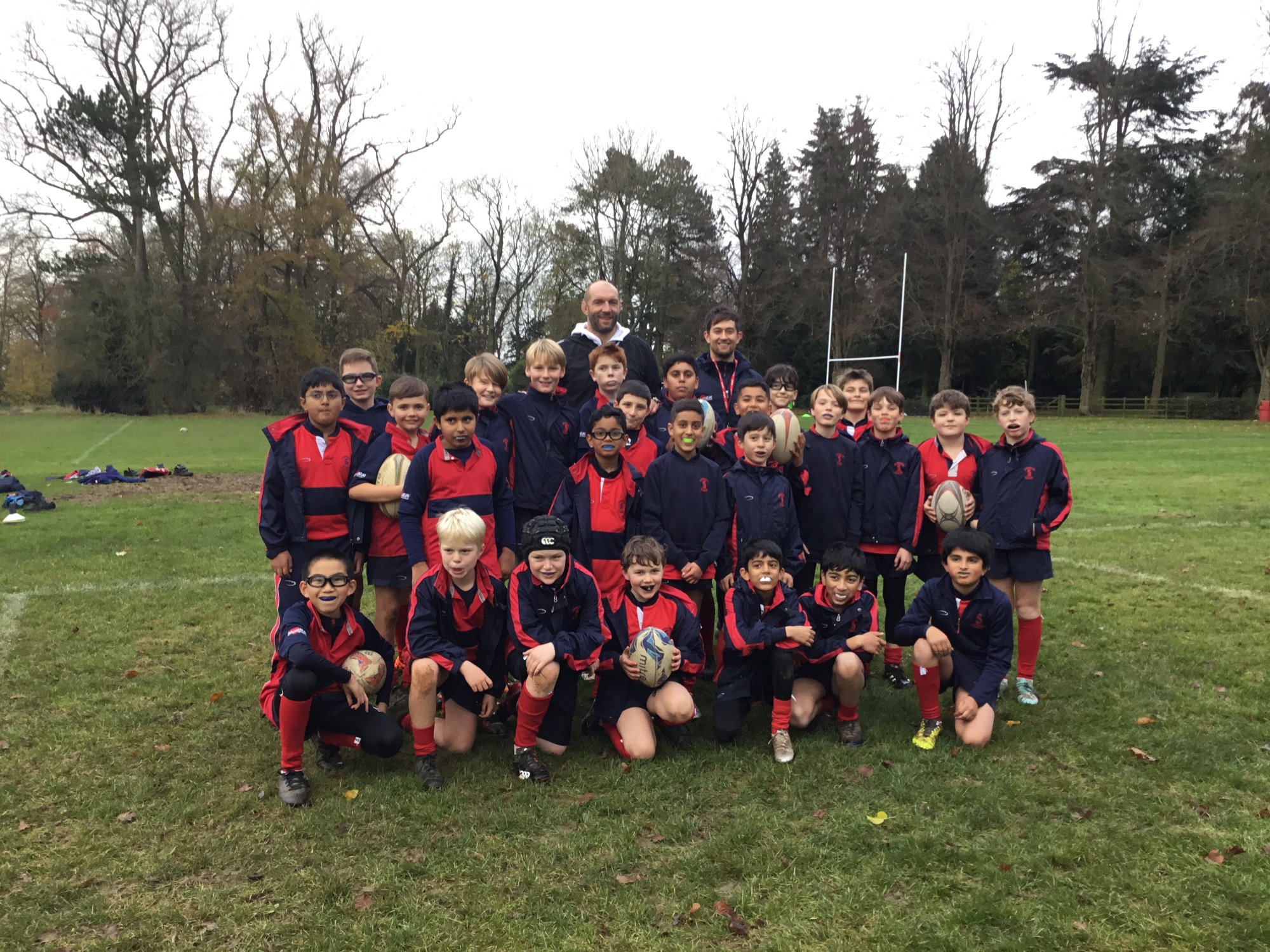 Could I also thank members of the SPA (Stoneygate Parents' Association) for organising the Christmas wreath making activity tonight.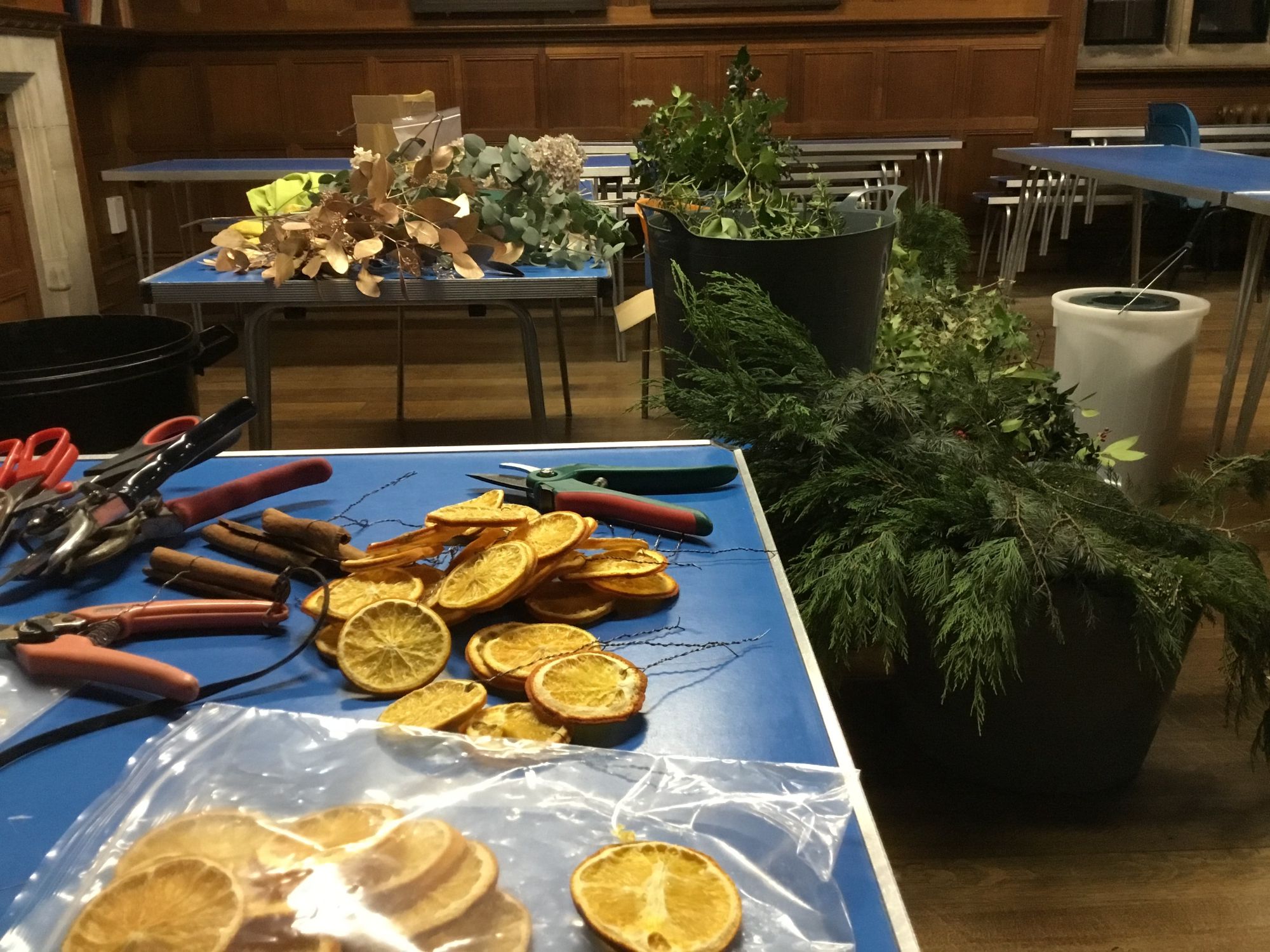 From this...
to this...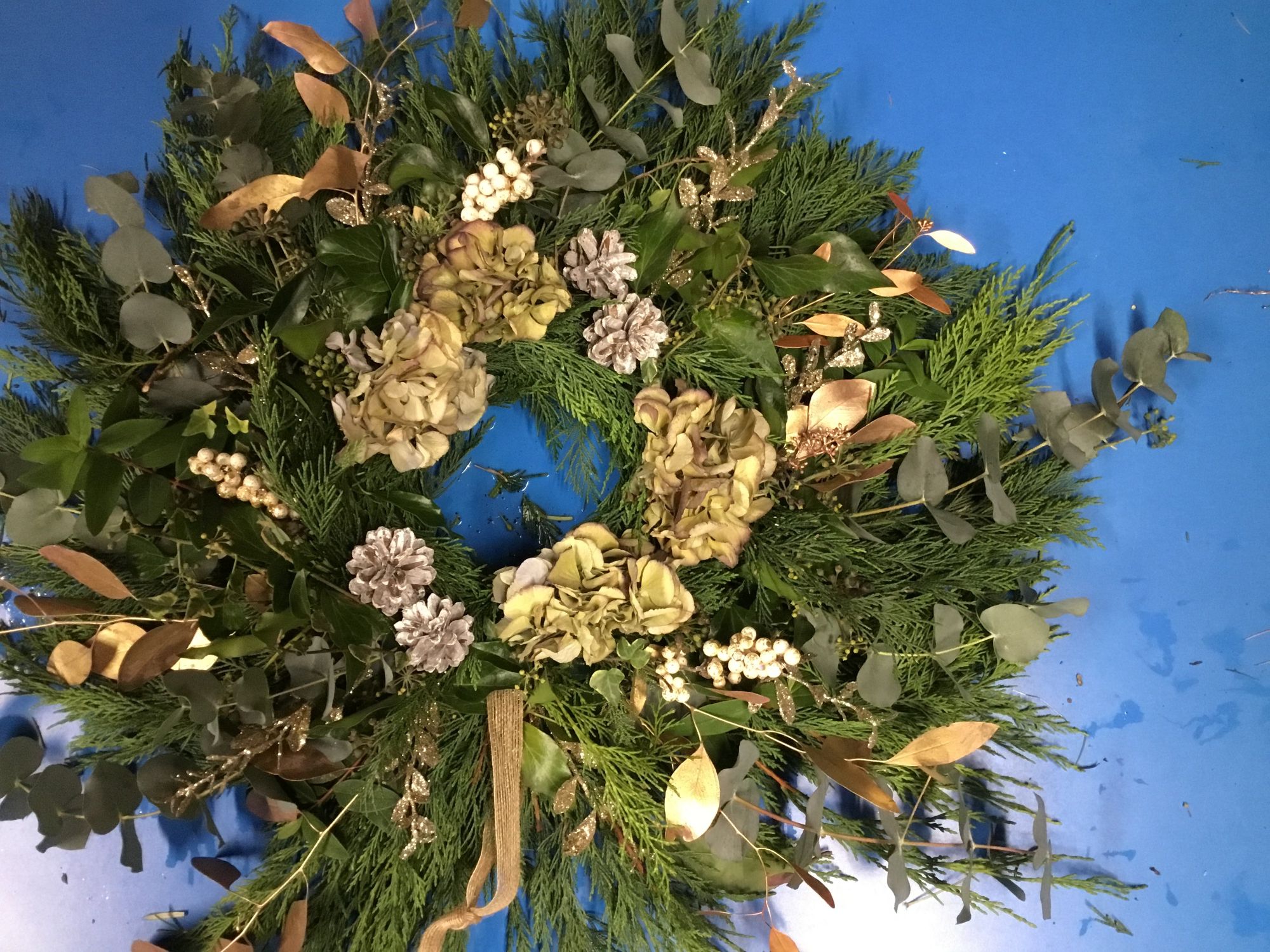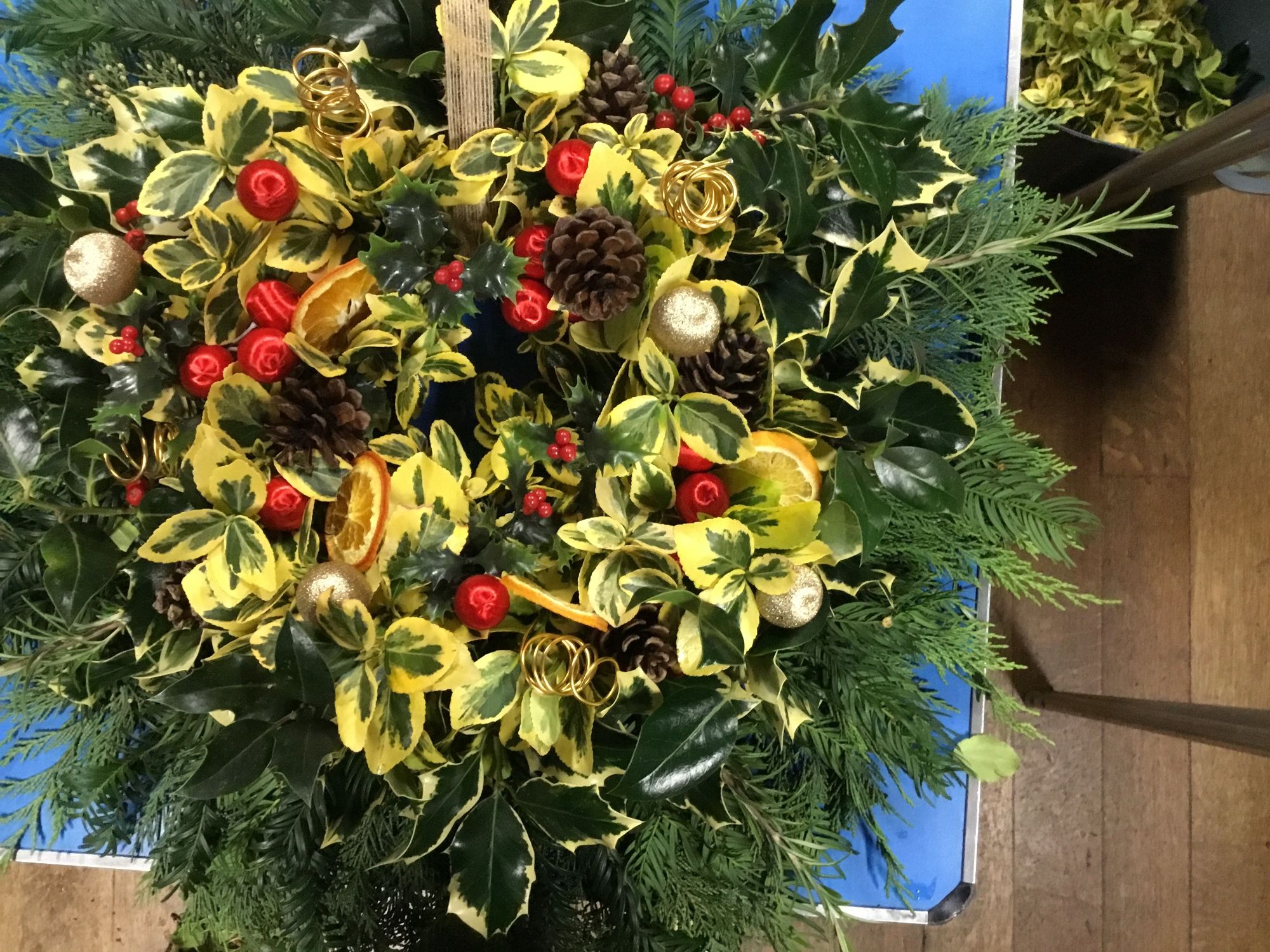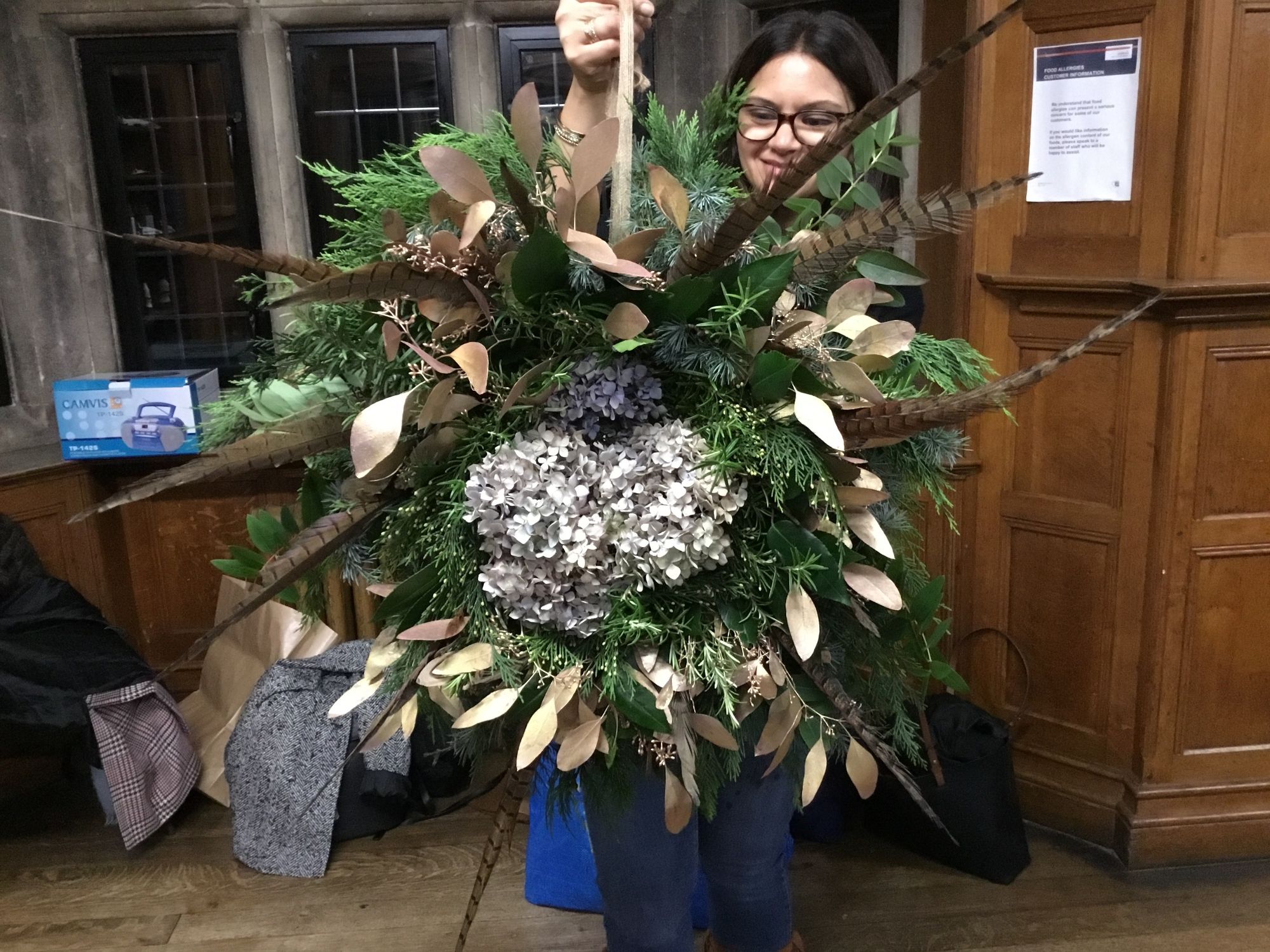 Congratulations to Rayhaan (Y11) for being awarded the Headteacher's Award this week. His speech on 'why 16 year olds ought to have the vote' brought spontaneous applause from the floor in last week's Advent debates. Both motions were carried!
Enjoy the weekend,
Mr J F Dobson