HMV 27th November 2020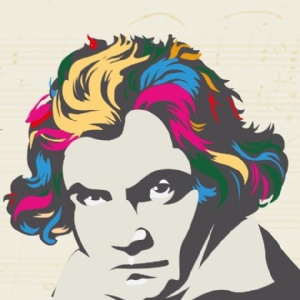 250 years ago a very special man was born. Ludwig van Beethoven. He would revolutionize music. Beethoven epitomizes our core values: he took creativity, curiosity, caring and commitment to the extreme. I spoke to Year 8 this week about the great man. Beethoven had to work hard as a child and a teenager - he was 25 years old before his first piano sonata was published. He may be famous for his nine symphonies, but he also wrote many other kinds of music: chamber and choral music, piano music and string quartets, and an opera. His creativity knew no bounds. For many people it was Beethoven's commitment to writing and performing that is so incredible, after all he wrote so much of it when he was almost or totally deaf. At the end of the premiere of the Ninth Symphony, the composer had to be turned around to see the ovation he could not hear.
He also inspired modern music - forget the Bee Gees - the huge hit from Saturday Night Fever was Walter Murphy and the Big Apple Band with A Fifth of Beethoven. To read on click here.