HMV 30th April 2021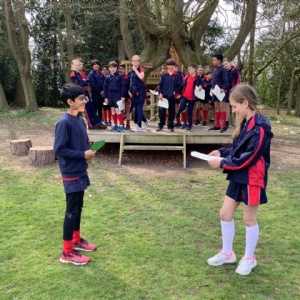 Before looking at Hitler's leadership skills this week with Year 9, I asked them what they thought of our Prime Minister's leadership skills during the pandemic. There were some comments about his ability to 'vaccinate the nation' and other comments relating to his appearance and his decorating skills!
Leadership opportunities have been few and far between for students in the last year. Pupils have either been at home or in bubbles. We must, however, endeavour to find opportunities for our pupils to lead in both curricular and co-curricular activities.
A good leader should be a good communicator…and Year 6 are certainly working hard at their communication skills, with the rehearsals of 'Romeo and Juliet' in full swing.
To read more click here.
Please enter some content for your blog post here.