HMV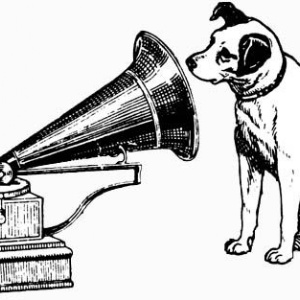 It has rained every day this week. We had to move our planned courtyard concert, we had to postpone three sports days…but has that dampened our spirits? No! We are Stoneygate and we are both flexible and resilient.
I was delighted that the Summer Sequence concert went ahead (albeit in the school assembly hall). Individual and group performances were quite superb: congratulations to the senior choir, the chamber choir, the community choir, the staff choir, school orchestra, guitar ensemble, ukulele group and Year 9 band. Special mention should go to all soloists- both instrumental and vocal. Thank you to Mr and Mrs Ashwin for organising and leading such a wonderful evening.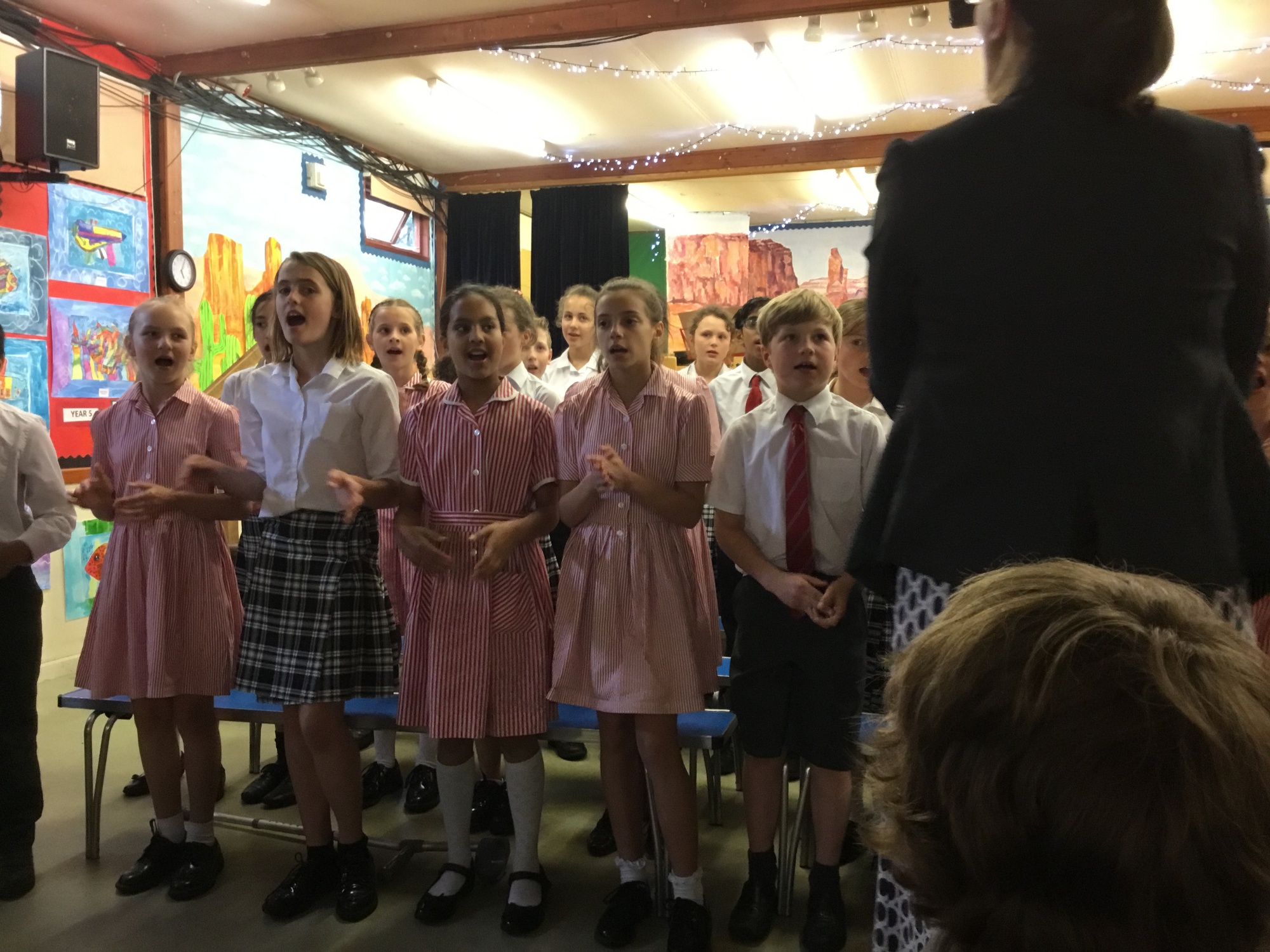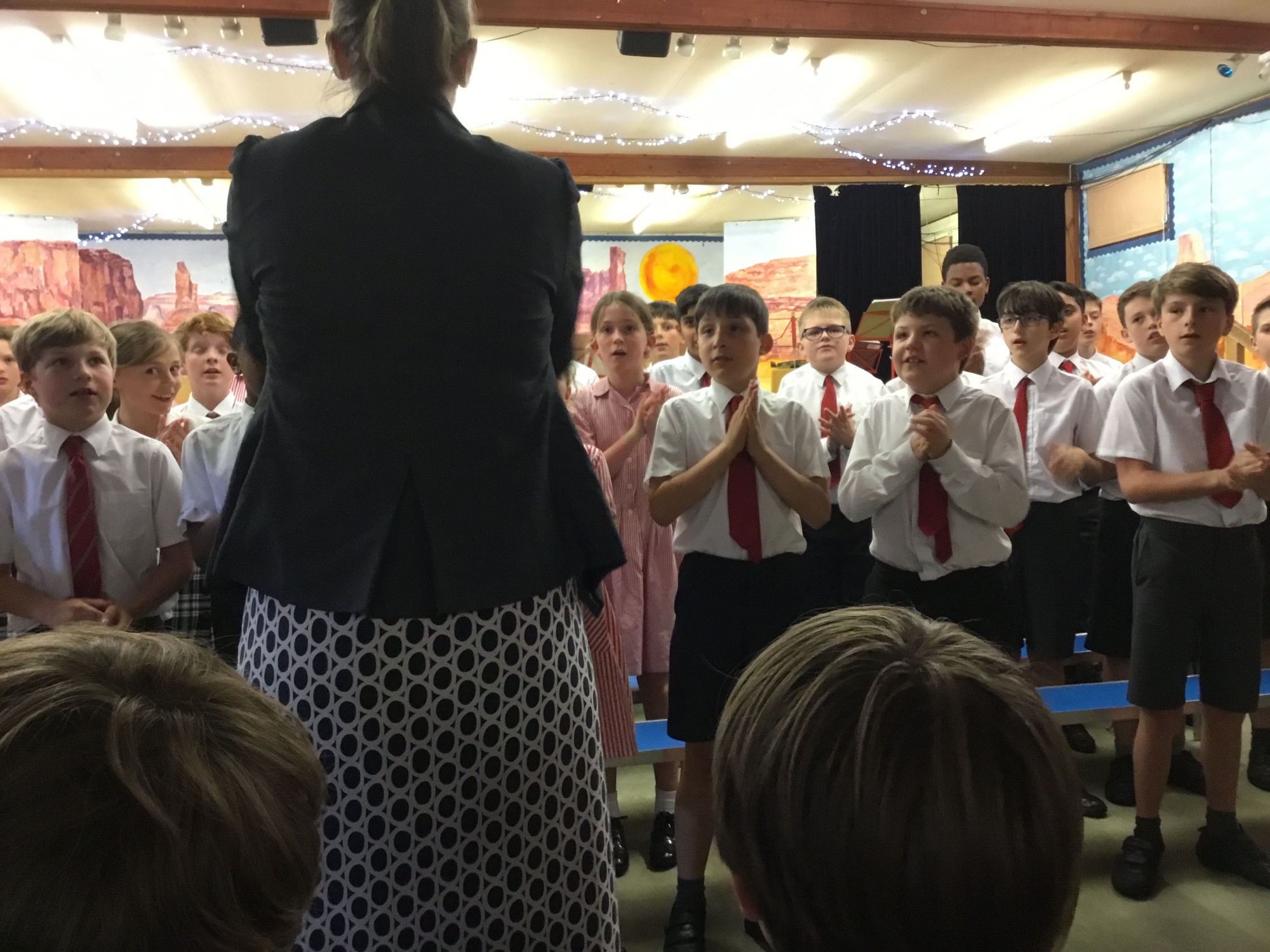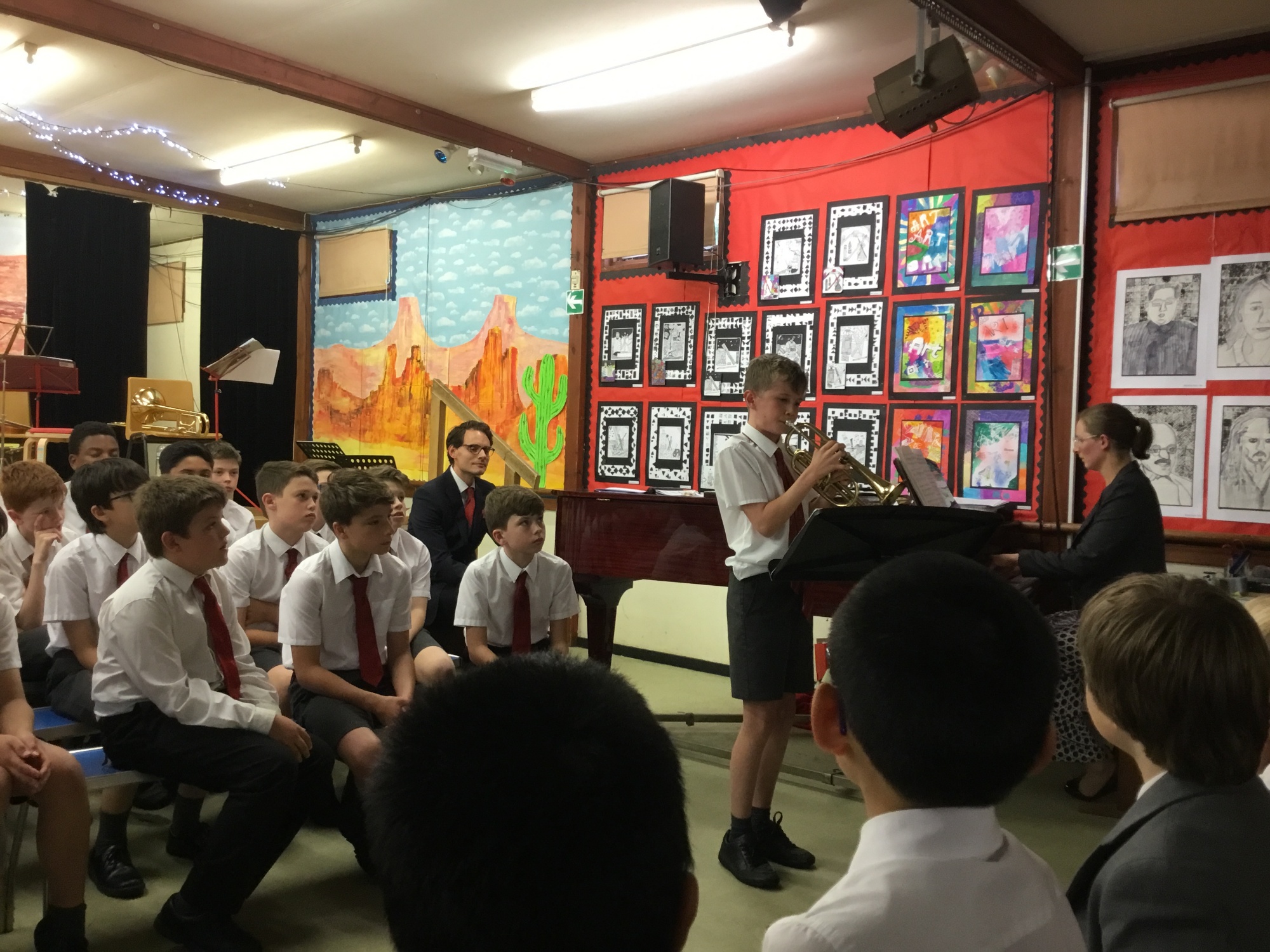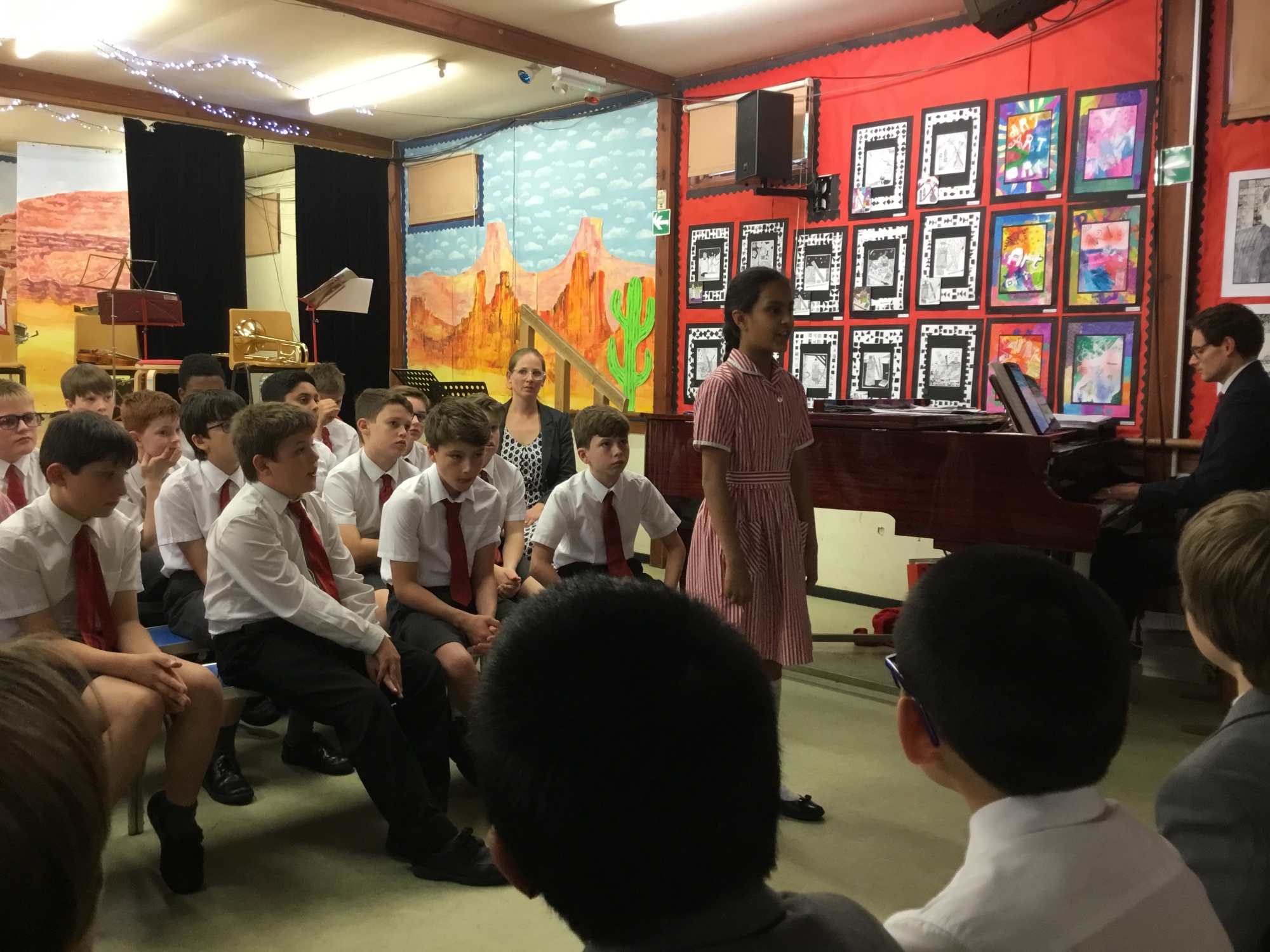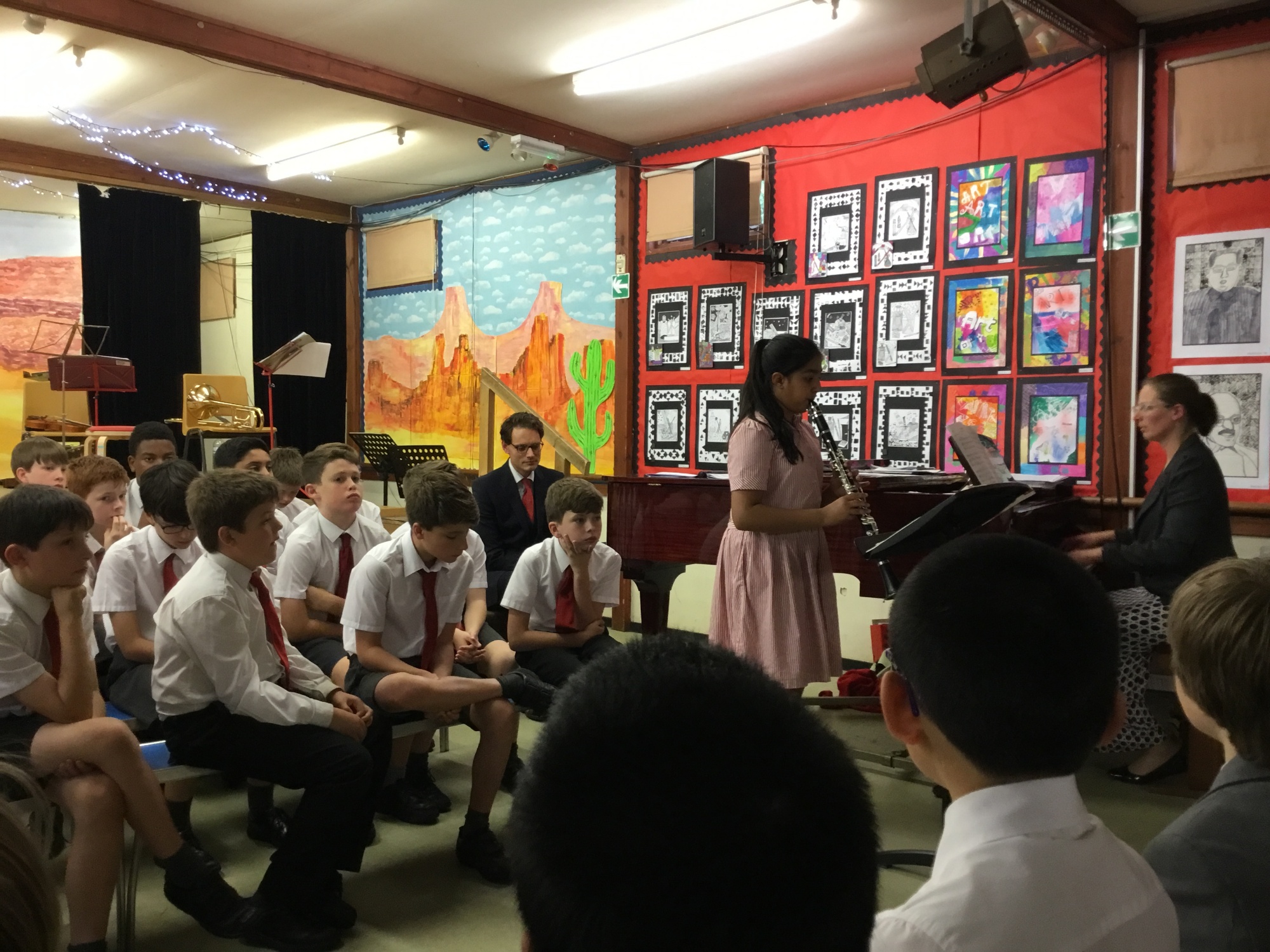 We have such talent at Stoneygate…individual and group performances from Tuesday evening.
Outstanding individual and group performances were also apparent on Monday this week, as Mrs Fielding and Mrs Murray took our two Year 6 Aquathon teams to a meet in Oxford. In this school Aquathon pupils had to swim 8 lengths, manage their own transition and then run a mile. The boys finished 4th (out of nine schools) and the girls finished 2nd. Special mention should go to Jacob for finishing 3rd (out of 35 pupils).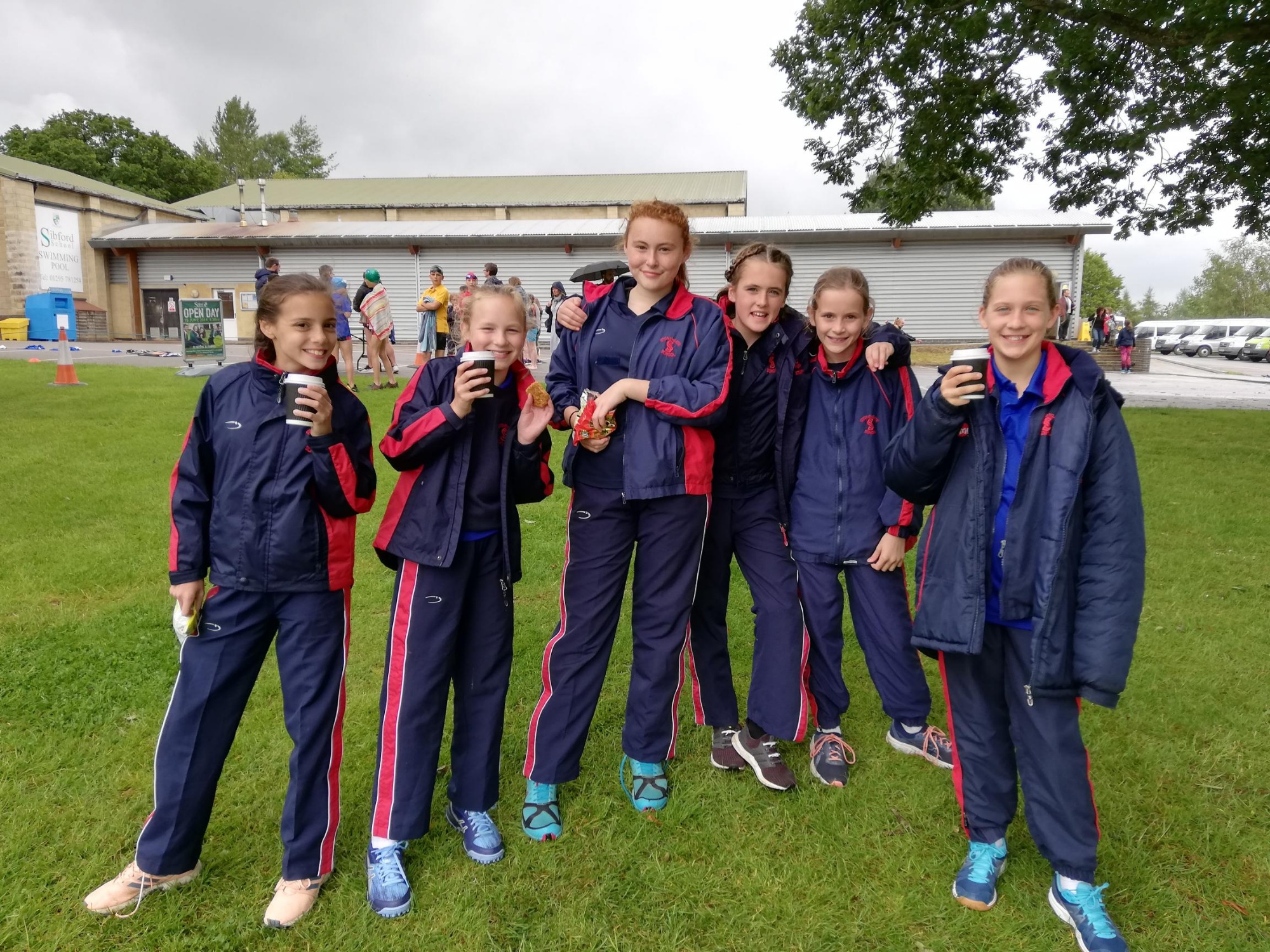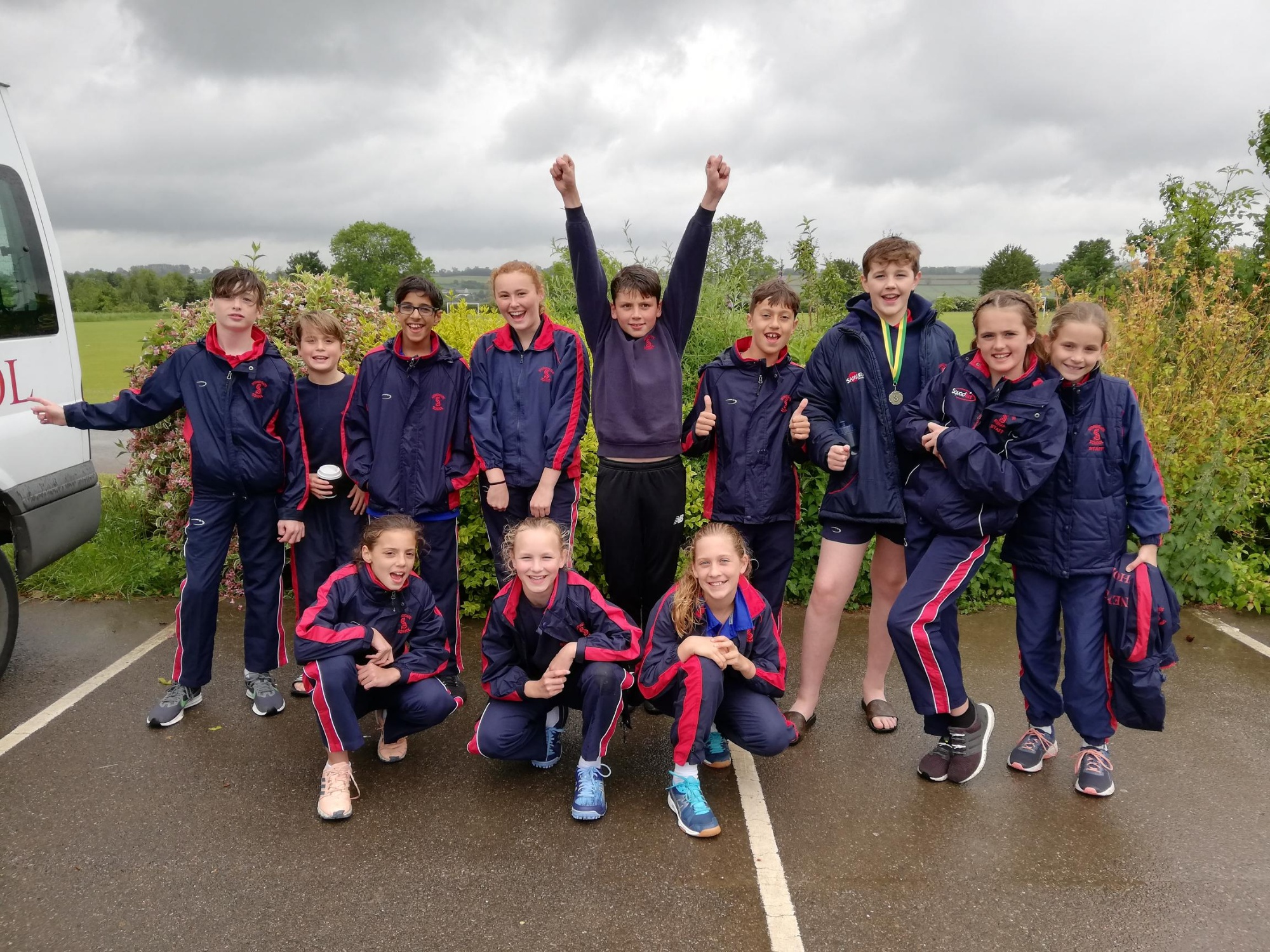 Effort, resilience, strength and skill…shown by all our pupils at the Oxford Aquathon.
Year 2 pupils certainly forgot about the weather as they were treated to a demonstration from local chocolatier, Tom. Not only did Tom explain how chocolate bars are created, he also constructed an amazing chocolate frog sculpture!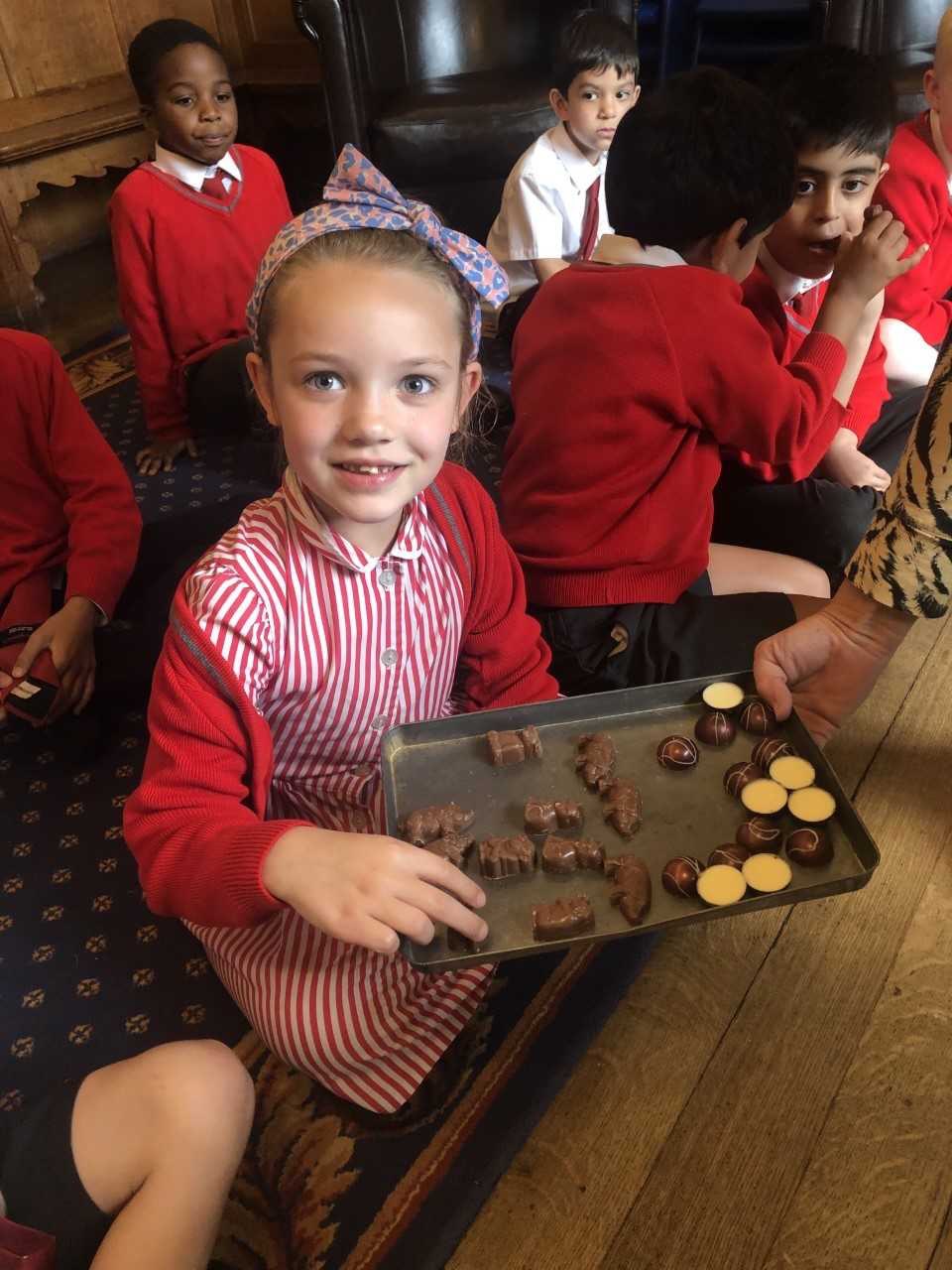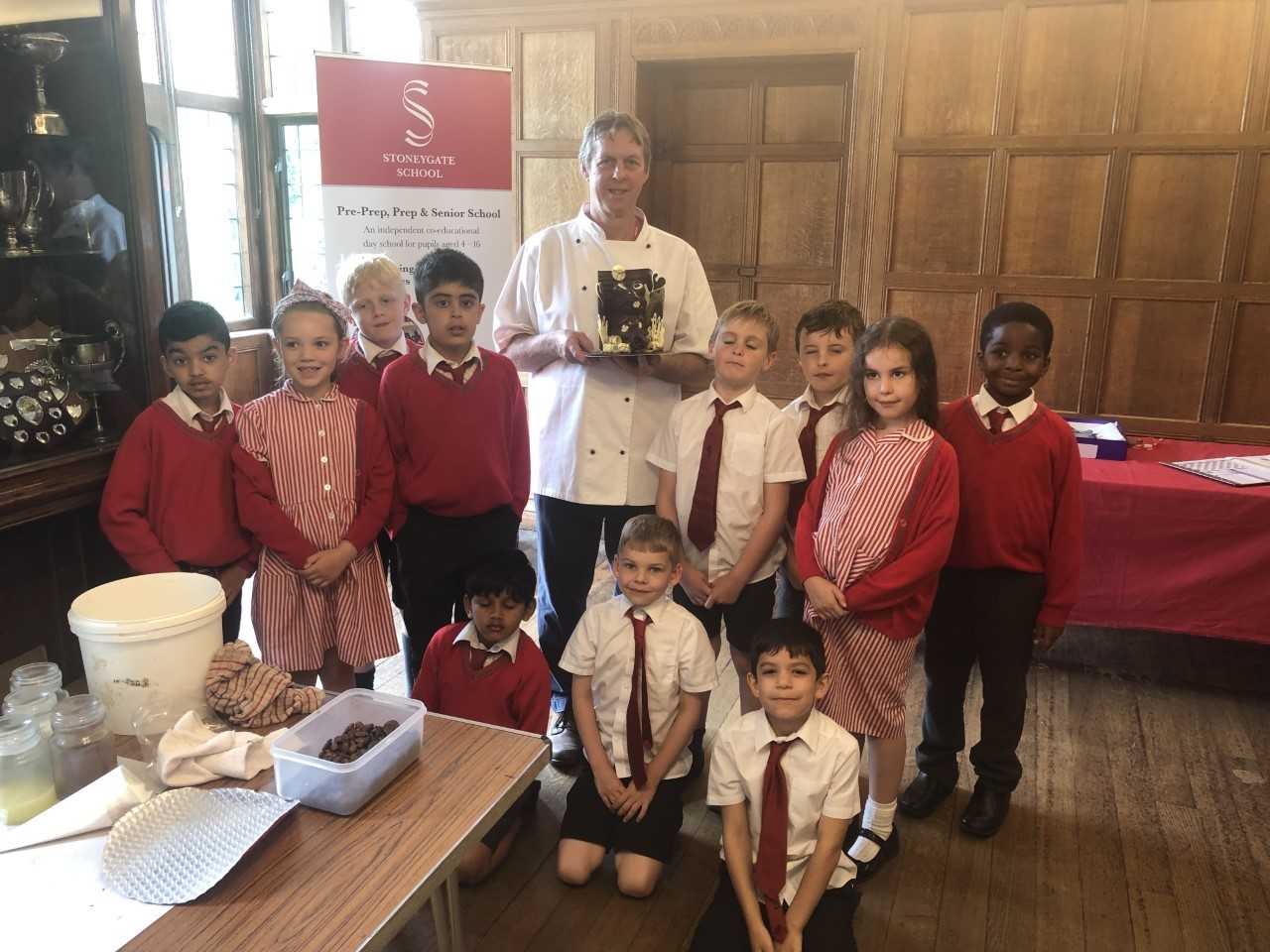 Year 2 pupils enjoying the most delicious lesson of the year.
Post assessment week, some of our older pupils spent their games lesson improving their gymnastic and trampolining skills…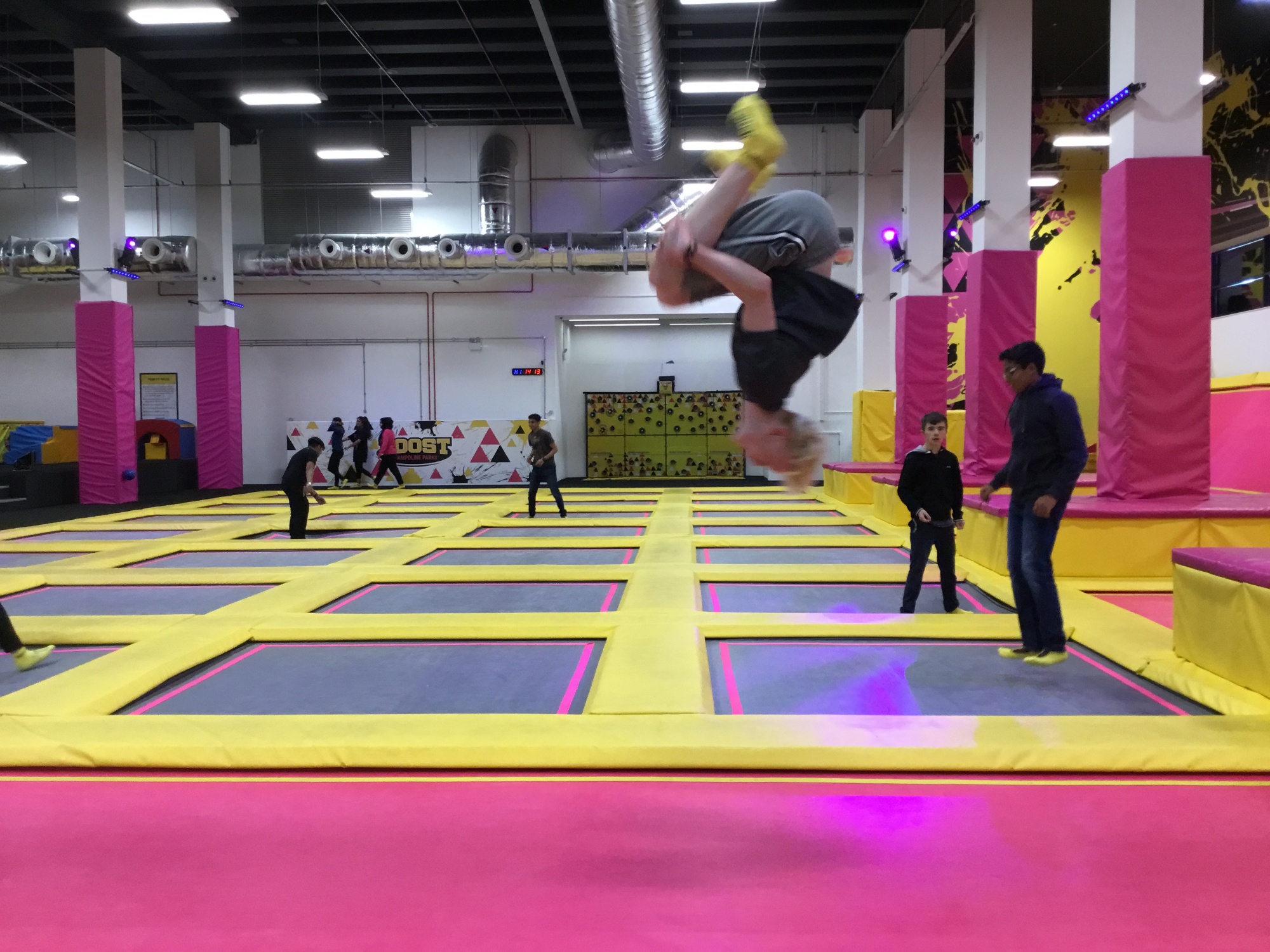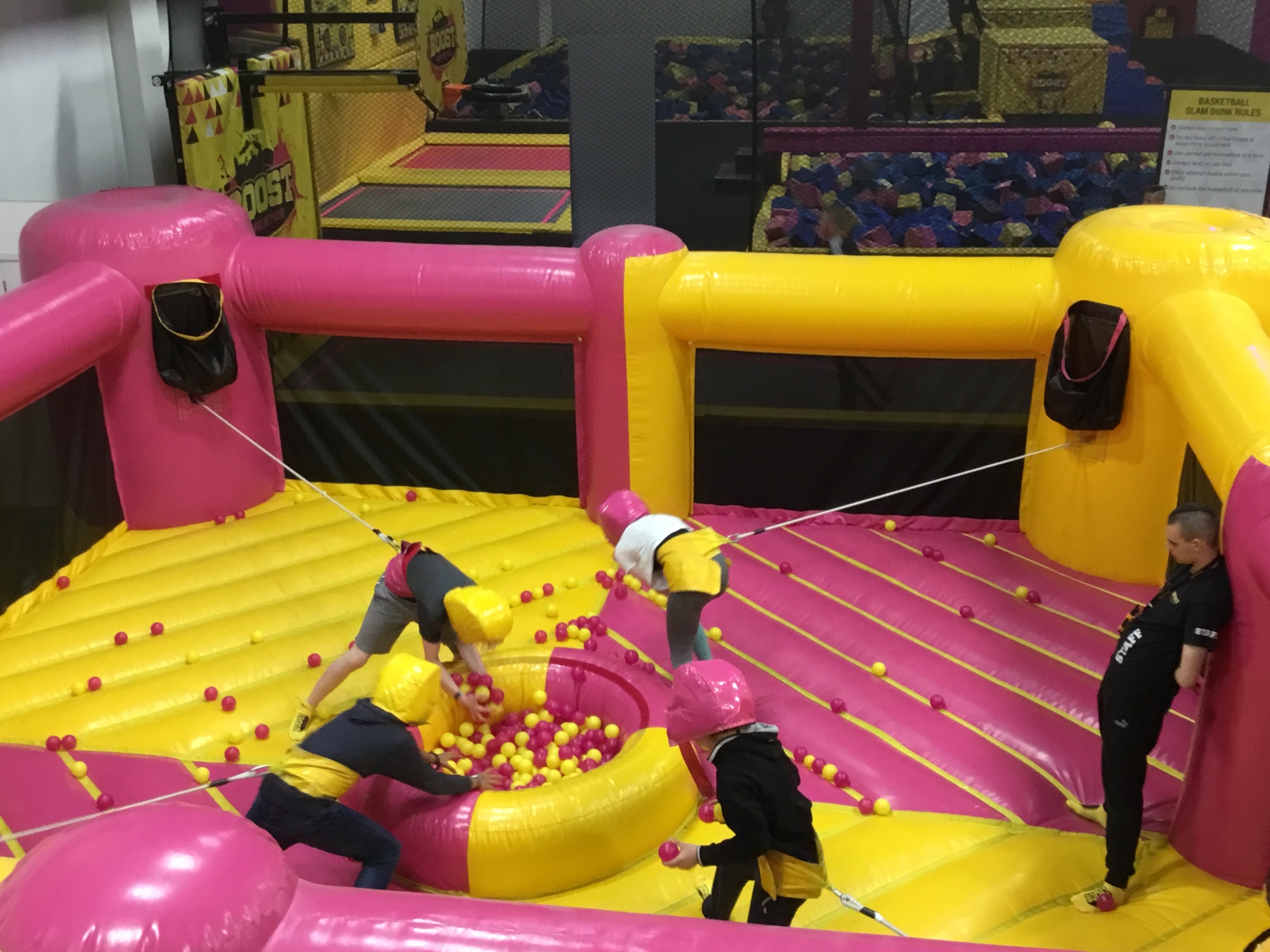 And just having fun.
Could I remind all parents (and pupils) about the re-arranged Sports days next week. Good luck to all the musicians taking the ABRSM exams tomorrow…and please note the sponsored walk will now follow senior sports day on Friday evening at 4.30pm.
The rain certainly hasn't dampened spirits this week...however if it continues next week, frustration and annoyance will definitely set it!
Enjoy the weekend,
Mr J F Dobson