Scholarship success!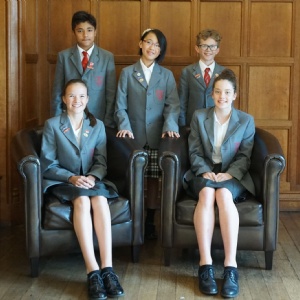 Congratulations to our first group of Senior School Scholars.
At Stoneygate, Scholarships are awarded on existing talent and potential to excel in the areas of Music, Sport, Academia and also for those who are All-rounders.
We would like to congratulate this years successful applicants. From left to right: Millie and Arush (both All-rounders), Lauren (Academic), Edward (Music) and Sophie (Sports).