Stoneygate School Choir Concert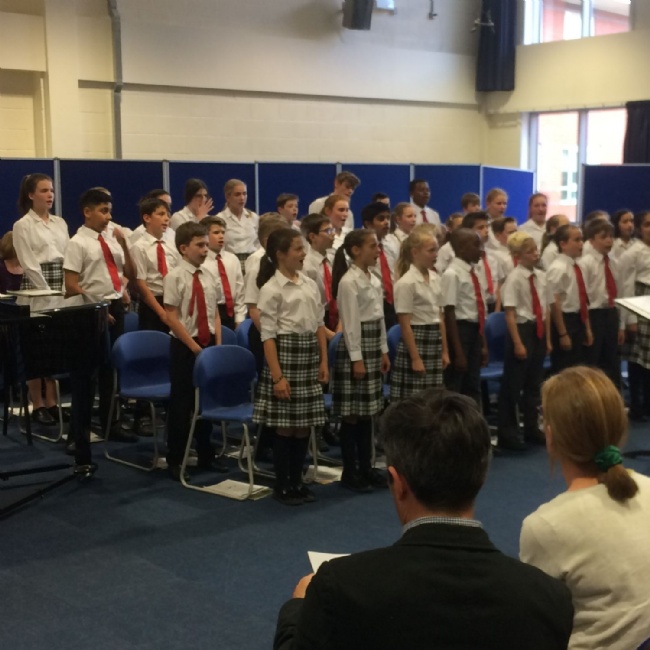 'The songs we sing, the tales we tell' was the title of Saturday evenings performance.
Stoneygate School Senior Choir joined the Cecilian Singers for a fantastic evening of song, performing to parents and friends of the Cecilian Choir. Stoneygate School's Director of Music, Mrs Ashwin joined forces with the Cecilian Choir Director of Music, Mr Jackson to plan the concert. Previously Mrs Ashwin sang with the English Baroque Choir in London, and more recently the Cecilian Choir in Leicester. The children sang beautifully along and together with the Cecilian Choir.