Pre-Prep (Reception-Year 2)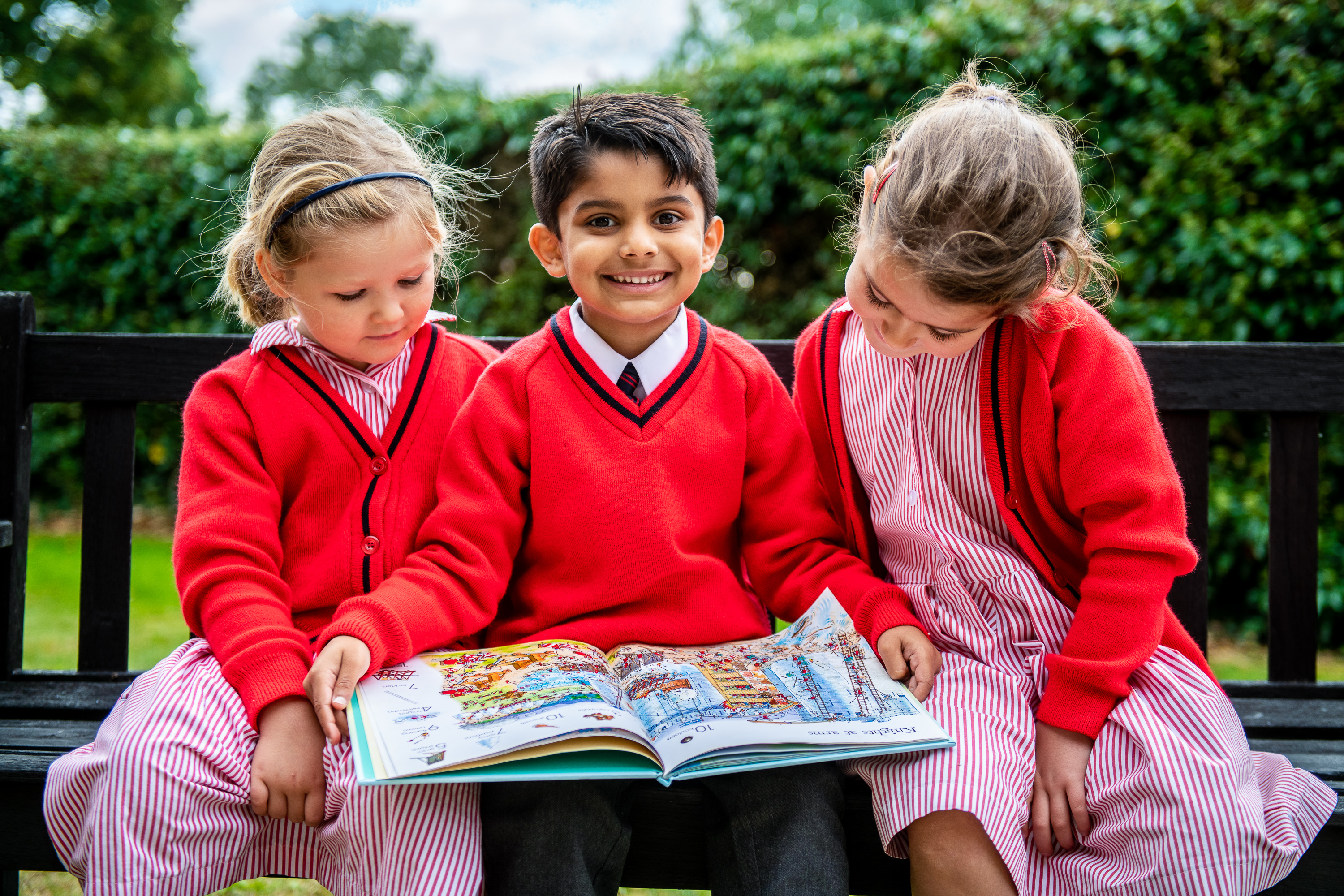 The Pre-Prep department consists of Reception, Year 1 and Year 2.
At the age of four, children enter the warm and welcoming environment of the Pre-Prep. They will spend three years here before moving on to the Preparatory department. The school day runs from 8.30 to 3.25 and after school care is also available.
Our focus is to provide a positive and enriching environment in order to develop happy, confident children who are keen to learn and embrace new ideas. There is a strong family ethos in our department and every child is known and nurtured individually.
Small classes, led by dedicated teachers and experienced teaching assistants, ensure that lessons are tailored for individual needs. We base our teaching on EYFS and National Curriculum and have a strong focus on key skills in Maths, Literacy and Science. However, we are able to go beyond this and offer a sound foundation in History, Geography, Art, RE and PSHE. There is specialist teaching for French, Music, Games, PE and Swimming. Regular target setting and assessments ensure all children make progress. Individual support is key when learning such complex skills as reading and writing and we pride ourselves on offering a differentiated approach for each and every child.
We also ensure that our curriculum is creative. Children learn through exciting topics, supported by stimulating educational visits and visiting groups. Musical concerts, shows, lunch time and after school clubs further enrich the curriculum. The school's extensive grounds are used to reinforce children's learning. We head outside to use skills learnt in other subject areas and to investigate our natural world.
Within the Pre-Prep, we provide a full and rewarding education, where children discover the excitement of learning in a happy, relaxed, safe atmosphere.
Education is very much a partnership between the school and parents. We would like all parents to feel that they are always very welcome at school. We value your comments and opinions and would like you to feel as much a part of the school as your child.