New Headship Appointment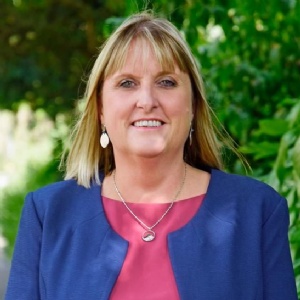 LGS Stoneygate joined the Leicester Grammar School Trust in 2016 and now provides an excellent, all-round education for pupils aged 4-16 in a beautiful rural setting in the village of Great Glen. Trustees are delighted to announce the appointment of Mrs Christina McCullough as the new Head from September 2023.
Christina was previously Senior Deputy Head at The Kingsley School in Leamington Spa, an age 3-18 co-educational independent day school which is part of the Warwick Schools Foundation. She has acted as Head of The Kingsley School for over a year, so joins the Trust with very strong leadership credentials. Prior to this she was Senior Head of House at Princethorpe College, where she also occupied both pastoral and academic middle management positions. She was educated at Oakham School and at St Julian's School in Portugal, before returning to the UK to pursue a degree in Physical Education with Geography at the University of Warwick. She holds a Master's in Educational Leadership and Management and is a Designated Safeguarding Lead.
Commenting on her new role, Christina said: "I am excited and honoured to be appointed to the Headship of LGS Stoneygate, where I will work alongside the staff, pupils, parents and trustees to lead the school into the next chapter of its development. I fully recognise the strong sense of community, the embedded core values and the academic and pastoral pride that LGS Stoneygate upholds. I really look forward to immersing myself fully in the life of this vibrant school."